The featured top affiliate programs immediately below are a combination of high-tier performance programs that have demonstrated impressive results for affiliate marketers as well as merchant programs managed and catered to by the Green Affiliate Programs Network. In addition to being a company that does good in the world, factors we look for in deciding ratings of the top affiliate programs listed below include: Having a proven track record returning acceptable conversion rates, offering higher-than-average commission rates in their vertical, longer than average tracking gaps, and low probability of leaked sales (niche items and online exclusivity).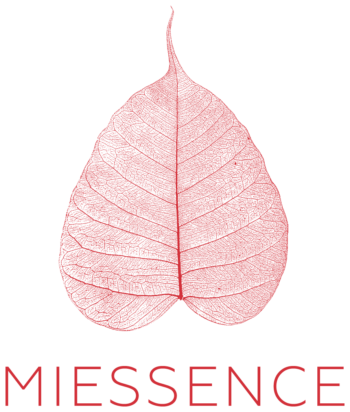 Summary
From parent company, One.Organic - premiere manufacturers of certified organic skincare, hair care, personal care, health care and cosmetic products - the MiEssence mission is "to provide a haven for people who want to be part of a global transformation".  Ahead of the pack and a true innovator in holistic business practices, MiEssence is the World's FIRST Certified Organic skincare range, offering 100% pure, potent organic products for health and beauty. While MiEssence offers a range of product types from cosmetics to superfoods, it is their body, skin and haircare products that have created a growing mass of loyal customers. Affiliates earn 20% commission on the first order and 3% recurring commission on all repeat orders from their referrals.
Miessence runs an in-house affiliate program using the Affiliatly Software platform. While the affiliate dashboard appears minimal, it offers essential tools like a custom link generator and real-time reporting. There is no datafeed, however, links to individual products can be easily created by adding one's tracking code to the end of the url. With an established branding presence, superior product, and recurring commission structure and high reorder rate, Miessence earns their spot as one of our most recommended affiliate programs.
TIP: We recommend linking out to product collections (skincare, haircare etc) and individual products with in-depth content reviews. There is a great deal of product content to pull from their product pages. Please note, the affiliate program signup page is not branded with their logo - just a message that expresses the company's mission statement.
Commission
10-15%
Cookie
60 Days
Platform
Affiliatly (auto-approval)
Datafeed
No

Summary
One of our highest recommended merchants, Tenergy Power has the largest selection of rechargeable batteries, including the most commonly used sizes like AA, AAA, C, D, 9V, as well as laptop batteries, battery packs, digital camera, 2-way radios, Li-ion, Li-Polymer, DC/AC inverting, and much more. Tenergy sells at the lowest price guaranteed directly to consumers, offering a wide assortment of Tenergy brand rechargeable batteries unparalleled in US online retailers. Continual sales, clearance offers and a low free shipping threshold are very attractive incentives to go green with battery power.
Commission
8%
Cookie
60 days
Platform
ShareaSale
Datafeed
Yes

Summary
Taking the guesswork and inconvenience out of finding new natural, organic and healthy snacks and foods, Urthbox is the Birchbox of eco-friendly foods and nibbles and a fantastic gifting idea. Helping health-conscious consumers discover new healthy food products, Urthbox gives snack-hungry consumers a good reason to try out their monthly boxes.
Commissions are recurring on referred customers, which is one reason why Urthbox makes our top programs list. The other reason is that subscription boxes are trending (still)! Whether customers want to try for 1 month or save 20% by trying 12 months, the offer here is a hard one to pass.  All snacks are organic and GMO-free, and boxes can be chosen based on dietary status (Keto, Gluten-free or Vegan). Urth Box food and beverage products include top brands as well as lesser known, high-end organic and vegan provisions. Boxes are smartly marketed for office, home and gifting needs, and many consumers subscribe just as a means of discovering new brands. Shipping is free in US only and $7 per box in Canada.
Commission
$20 on first referral and 10% recurring thereafter
Cookie
60 Days
Platform
ShareaSale
Datafeed
No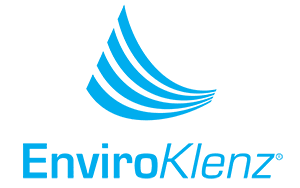 Summary
EnviroKlenz provides personal environment protection in the form of air filtration, laundry and surface cleaners. Boasting an Eco-friendly product line composed of proprietary formulations of Earth Minerals that remove toxic and noxious chemicals without adding more chemicals to the environment, the EnviroKlenz is highly effective at doing what it claims. Developed to meet the needs of those with Multiple Chemical Sensitivity, EnviroKlenz is endorsed by leading doctors specializing in allergy and auto-immune deficiencies. The air purifier has high conversions with medical professionals.
Commission
15-25%
Cookie
365 Days
Platform
Shareasale (Since 2016)
Datafeed
Yes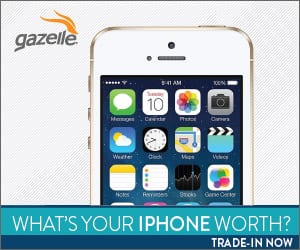 Summary
eWaste is one of the fastest growing forms of waste today, the global volume of which exceeded 57 million metric tons in 2021. Not just a tremendous ally in reducing and minimizing eWaste, Gazelle operates a brilliant business model that has resulted in over 2 million phone and tablets trade-ins and a payout of over $200 million to customers. The Gazelle affiliate program pays a generous 15% commission on trade-in and 5% on purchases of pre-owned merchandise, including iPhones and tablets.
Commission
5-15%
Cookie
60 Days
Platform
Shareasale
Datafeed
Yes

Summary
Amoils offers one of the most comprehensive selections of proprietary essential oil blends for treating common ailments, ranging from migraine headaches to hemorrhoids. Many of the conditions targeted by Amoils natural healing oils (all of which are made in the USA) are frequently sought out on the Web, resulting in a high conversion potential for affiliates. The Amoils website provides excellent UX, is optimized on mobile devices, and incentivizes customers with sale items, promotions and free shipping specials. Having sold over 750,000 products since 2001, Amoils is an outstanding niche merchant worth promoting. Commissions start at a very generous 25%.
Commission
25%
Cookie
60 days
Platform
Shareasale; Active since 2010
Datafeed
Yes

Summary
Born from Tenergy Power, whose humble beginnings were offering the largest selection of rechargeable batteries online, Tenergy Life offers products to help reduce energy consumption in many facets of everyday living. While Tenergy Life's business model alone is good reason to include them on our best affiliate programs list of 2023, Tenergy offers competitive prices and an ongoing deals section on their website, giving affiliate marketers a heightened conversion opportunity. Find niche items here, ranging from no-contact thermometers to air purifiers.
Commission
8%
Cookie
30 days
Platform
Shareasale
Datafeed
Yes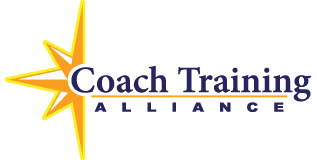 Summary
Coach Training Alliance is a leader in online life coaching certifications, having helped launch the careers of over 10,000 life coaches since 2001. This is one of the only affiliate offerings of International Coach Federation (IFC) approved training, which is in high demand. Certifications are in the thousands, which at 15% commission results in exceptionally high EPC rates ($500+ commissions per referral). Also, CTA's best-selling Online Coaching Accelerator serves as an excellent entry offering, selling for $600 and returning a 50% commission.
Commission
15%
Cookie
90 Days
Platform
Shareasale
Datafeed
No

Summary
The Energy Audit Institute is the online leader in online home study energy auditor certifications, offering a long-running affiliate program with 30% commission. Providing both home and commercial energy auditor certifications, EAI's courses are accredited by the Energy Efficiency Association and provide comprehensive training at a reasonable cost. With increasing demands for energy audits and a shortage of auditors, now is a prime time to promote EAI and earn 30% commission.
Commission
30%
Cookie
90 Days
Platform
In-House (1Shopping Cart)
Datafeed
No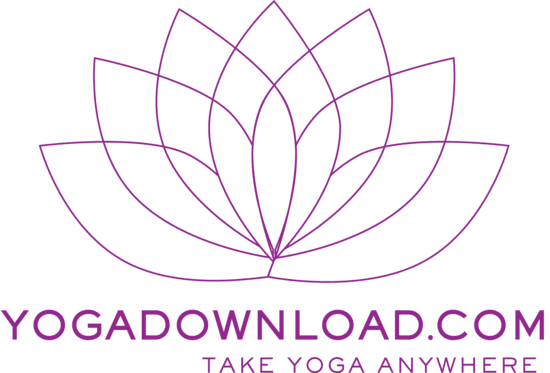 Summary
YogaDownload is the premier destination for downloads and instant-play online yoga classes. Offering a huge library of yoga, pilates and meditation classes, this is one of the best converting digital products within the Shareasale network. YogaDownload offers both ala carte classes and weekly/monthly/yearly subscriptions, paying out generously  with a variable commission rate that starts at 12% and goes as high as 50%.
Creative inventory is loaded to the gills, including one of the largest selections of affiliate videos on Shareasale. Often overlooked, affiliate video creatives come with affiliate links embedded in the videos, and are optimized with call-to-actions. There are nearly 400 to choose from, providing an excellent way to get leads into the funnel. Commissions are paid on ANY purchase at YogaDownload, whether for a single class download or an annual subscription.
Management is provided by Green Affiliate Programs; $25 bonus available within 30 days of signing up.
Commission
12-50%
Cookie
60 days
Platform
Shareasale
Datafeed
No

Summary
Art of Tea is our topmost recommended online merchant for top-quality, USDA Organic Certified teas. Offering one of the largest selections of organic, FairTrade approved tea, Art of Tea is also one of the best eco-friendly tea importers we've come across. Art of Tea runs its business by a strict set of sustainable practices - so much so, they are an exemplary Green America Approved business. Master organic loose leaf tea blends or the highest quality from around the world, including Matcha-powdered green tea can be found at Art of Tea.
Commission
10%
Cookie
90 Days
Platform
Shareasale (Since 2009)
Datafeed
Yes

Summary
Honey Colony is a one-of-a-kind, online wellness shop that operates in similar fashion to health store co-ops. Empowering people to be their own best health advocate, Honey Colony holds very high standards for it's product offering. Hand-selected brands and niche products, which include supplements, superfoods, natural antibiotics, personal care products, gift sets, popular niche items like CBD extract (Cannabidiol), and of course, bee products make up the offering here. Honey Colony prides itself on never compromising excellence for profit, and has developed a very large and loyal following as a result. Active on social media, Honey Colony is proactive about giving it's community the opportunity to "cross-pollinate" by submitting guests articles and participating in their active affiliate program.
For affiliates seeking to partner with other high-end supplement retailers, including Bulletproof, Onnit, E3 Live, 3rd Rock, Quicksilver and more, a single partnership with HoneyColony enables one to promote a wide variety of brands.
Commission
15%
Cookie
365 Days
Platform
Shareasale
Datafeed
Yes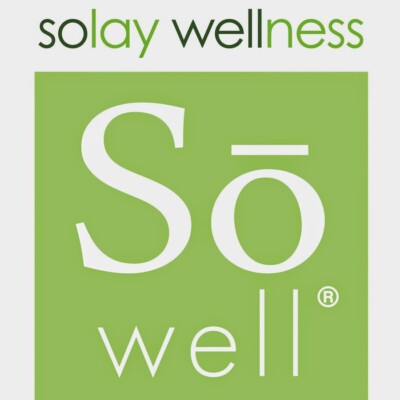 Summary
So Well is a holistic health and wellness store specializing in fair trade, Himalayan salt lamp crystal air ionizers, salt therapy/detox products, and a variety of everyday living and wellness products, including organic personal care items, vegan skincare, mineral makeup, natural pet supplies, eco friendly cleaners and the So Gourmet line of Himalayan salt and sweet treats. Solay's top-converting item, is their unique collection of rare, fair-trade Himalayan salt lamps, which are known for charging the air with purifying negative ions, and are highly popular with proponents of alternative and complementary medicine and spa therapy. Compared to other salt lamps on the market, So Well provides the highest quality and largest selection.
Commission
11%
Cookie
90 Days
Platform
Shareasale
Datafeed
Yes