Top Rated Affiliate Programs
The featured top affiliate programs immediately below are a combination of high-tier performance programs that have demonstrated impressive results for affiliate marketers as well as merchant programs managed and catered to by the Green Affiliate Programs Network. The factors we look for in deciding ratings of the top affiliate programs listed below include: Having a proven track record returning high conversion rates, offering higher-than-average commission rates in their vertical (including two-tier), longer than average tracking gaps, having operated a successful in-house affiliate program that has been active for at least one year or has demonstrated impressive results within one year if hosted at a top affiliate program network.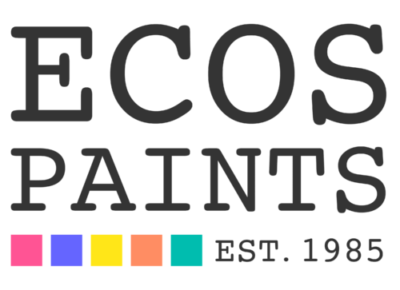 Product & Program Summary
Before VOC's were a hot topic, ECOS Paints was in the R&D phase to develop water-based paints that not only were free of harsh chemicals and VOC's, but were also extremely durable. Today, ECOS Paints sets the bar in environmentally friendly paints safe enough for people with multiple chemical sensitivity (MCS). They even have a line of air purifying paints that actually absorb VOC's. Unlike other paints that are often diluted to achieve what amounts to be a green-washing certification, ECOS Paints have been developed from scratch with a proprietary mixing process and pigmenting system. In terms of durability, they are tough enough for painting floors and even lane markings.
With established brand cred, this is one retailer sure to deliver a solid conversion rate. With a majority of consumers now seeking out low VOC paints, ECOS Paints is being successfully marketed beyond niche demographics. Higher ticket items, such as 5-gallon paints, return $25+ commissions and an outstanding EPC on targetted traffic.
Commission
8%
Tracking Gap
60 days
Platform
Shareasale
Datafeed
No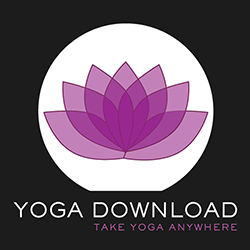 Product & Program Summary
YogaDownload is the premier destination for downloads and instant-play online yoga classes. Offering a huge library of yoga, pilates and meditation classes, this is one of the best converting digital products within the ShareaSale network. It is also one of the only affiliate programs on the Web with an online yoga certification offering ($180 commission value). YogaDownload offers both ala carte classes and weekly/monthly/yearly subscriptions, paying out generously via a two-tier program. Affiliates earn 12% on tier 1 commissions and $5 bounty affiliate referrals. Management is provided by Green Affiliate Programs, with a large collection of professionally designed banners available to aid with conversions. $15 bonus available within 30 days of signing up.
Commission
12%
Tracking Gap
60 days
Platform
Shareasale (Launched 2011)
Datafeed
No

Product & Program Summary
Amoils offers one of the most comprehensive selections of proprietary essential oil blends for treating common ailments, ranging from migraine headaches to hemorrhoids. Many of the conditions targeted by Amoils natural healing oils (all of which are made in the USA) are frequently sought out on the Web, resulting in a high conversion potential for affiliates. The Amoils website provides excellent UX, is optimized on mobile devices, and incentivizes customers with sale items, promotions and free shipping specials. Having sold over 750,000 products since 2001, Amoils is an outstanding niche merchant worth promoting. Commissions start at a very generous 25%.
Commission
25%
Tracking Gap
60 days
Platform
Shareasale; Active since 2010
Datafeed
Yes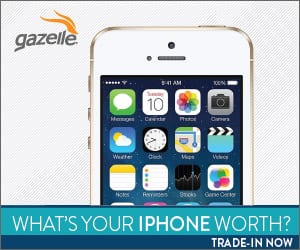 Product & Program Summary
eWaste is one of the fastest growing forms of waste today, the global volume of which is expected to exceed 93 billion tons in 2016. Not just a tremendous ally in reducing and minimizing eWaste, Gazelle operates a brilliant business model that has resulted in over 2 million phone and tablets trade-ins and a payout of over $200 million to customers. The Gazelle affiliate program pays a generous 15% commission on trade-in and 5% on purchases of pre-owned merchandise, including iPhones and tablets.
Commission
5-15%
Tracking Gap
60 Days
Platform
Shareasale (Launched 2013)
Datafeed
Yes

Product & Program Summary
Art of Tea is our topmost recommended online merchant for top-quality, USDA Organic Certified teas. Offering one of the largest selections of organic, FairTrade approved tea, Art of Tea is also one of the best eco-friendly tea importers we've come across. Art of Tea runs its business by a strict set of sustainable practices - so much so, they are an exemplary Green America Approved business. Master organic loose leaf tea blends or the highest quality from around the world, including Matcha-powdered green tea can be found at Art of Tea.
Commission
10%
Tracking Gap
90 Days
Platform
Shareasale (Since 2009)
Datafeed
Yes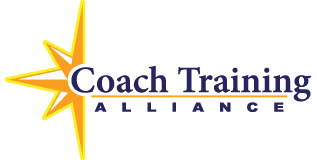 Product & Program Summary
Coach Training Alliance is a leader in online coaching certifications, having helped launch the careers of over 10,000 coaches since 2001. This is one of the only affiliate offerings of International Coach Federation (IFC) approved training, which is in high demand. CTA's best-selling Online Coaching Accelerator serves as an excellent entry offering, selling for $300 and returning 15% commission. $15 bonus available within 30 days of signing up.
Commission
15%
Tracking Gap
90 Days
Platform
Shareasale (Active in 2016)
Datafeed
No

Product & Program Summary
The Energy Audit Institute is the online leader in online home study energy auditor certifications, offering a long-running affiliate program with 30% commission. Providing both home and commercial energy auditor certifications, EAI's courses are accredited by the Energy Efficiency Association and provide comprehensive training at a reasonable cost. With increasing demands for energy audits and a shortage of auditors, now is a prime time to promote EAI and earn 30% commission.
Commission
30%
Tracking Gap
90 Days
Platform
In-House (1Shopping Cart)
Datafeed
No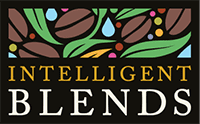 Product & Program Summary
Shop Blends is the retail portal for Intelligent Blend's innovative recyclable single serve beverage pods. Shop Blends offers a deliciously wide variety of expertly crafted coffee, tea, espresso, cocoa and cider blends for as low as 36 cents a cup. Customers of Shop Blends enjoy their favorite selection of convenient single-serve beverage pods shipped for free, directly to their door. And when they are done enjoying their crave-worthy cup of joe, the conscientious Shop Blends consumer is able to toss their used pods directly into their recycling bin. Unlike many other beverage pod producers, Intelligent Blends makes a point of offering a selection of organic and fair trade options, all of which can be recycled after use. This reflects their commitment to providing small artisan producers access to the growing single serve beverage market, without having to sacrifice their values or quality. Shop Blends provides pods which are compatible with Keurig, Keurig 2.0, and Nespresso Original machines. They also provide advanced Universal Single Serve Brewers, allowing you to brew any beverage, from any company, that your heart desires. Shop Blends provides superior beverage blends at affordable prices with sustainable means: That's intelligent.
Commission
10% intro
Tracking Gap
45 Days
Platform
Impact Radius / Shareasale
Datafeed
Yes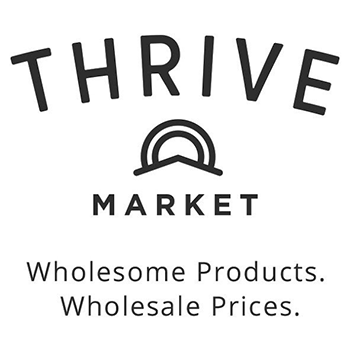 Product & Program Summary
Often described as Whole Foods but at wholesale prices, Thrive Market is, unquestionably, a thriving marketplace and the first socially conscious online store of its kind. Offering annual memberships that provide access to over 2,500 of the highest quality food, supplements, personal care and non-toxic/sustainable everyday living products, Thrive gives a low-income family a free membership for every new signup. A truly admirable and brilliant business model, Thrive pays a generous 25% commission on signups and (for the time being), provides purchase incentives (including a free month trial) and hosts a monthly $10,000 shopping spree giveaway for affiliates. There is no other online store in more directory categories at Green Affiliate Programs, than Thrive Market. In addition to the large selection of food (which can be sorted by Vegan, Paleo, Raw, Gluten-free), there are countless health products, everyday home living products, baby products, yoga supplies, homeopathic remedies, and just about anything you can think of that is healthy and sustainable.
Commission
25%
Tracking Gap
90 days
Platform
CJ
Datafeed
Yes

Product & Program Summary
One of our highest recommended merchants, Tenergy Power has the largest selection of rechargeable batteries including most commonly used sizes such AA, AAA, C, D, 9V, as well as laptop batteries, battery packs, digital camera, 2-way radios, Li-ion, Li-Polymer, DC/AC inverting, and much more. Tenergy sells at the lowest price guaranteed directly to consumers, offering a wide assortment of rechargeable batteries unparalleled in US online retailers. Continual sales, clearance offers and a low free shipping threshold are very attractive incentives to go green with your battery needs.
Commission
15% (two-tier)
Tracking Gap
60 days
Platform
ShareaSale (Since 2005)
Datafeed
Yes