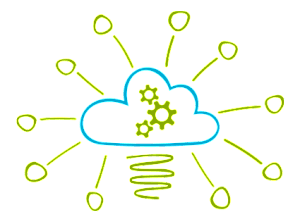 Affiliate Software Reviews
For merchants seeking a non-network affiliate program, there are several hosted affiliate software platforms to choose from. While the primary advantage of running a non-network affiliate program is the absence of network transaction fees, merchants are solely responsible for attracting and recruiting their affiliates with an in-house program.
Over the years, Green Affiliate Programs has tested and used – firsthand – all of the major affiliate software platforms available, two of which stand out considerably from their competition for their ease of use, marketing tools, data plans and cost: OSI Affiliate by Omnistar and Post Affiliate Pro.
OmniStar Affiliate Software Review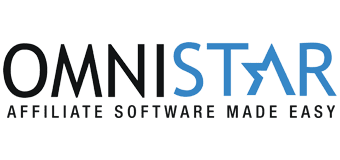 OSI Affiliate by OmniStar is the most popular affiliate program software solution available today – and with good reason. Firstly, OSI Affiliate  is the most user-friendly affiliate software platform we have have ever used. Whether you're a merchant or an affiliate, nothing is more frustrating than non-user friendly affiliate software that can take hours to learn how to navigate, let alone re-learn! With OSI Affiliate, user-experience receives high scores, while the actual look and layout of the software backend is the best we've seen (surpassing even the best affiliate networks).
With no setup fees, merchants can be up-and-running for under $50. There are three plans available – varying in cost by the number of affiliates and monthly tracking requests allotted. The most popular plan, which allows for 1,000 active affiliates and 500,000 tracking requests, is available for less than $100/month and also includes advanced SEO software.  There is no long-term obligation to use the software, and merchants can pay by the month. OSI Affiliate is the highest-rated affiliate software platform available.
Post Affiliate Pro Software Review

Post Affiliate Pro was one of the first affiliate software platforms developed, and through it's many software updates, has become of the best affiliate software platforms available today. PAP offers an affordable non-network affiliate program with many features, including both hosted and non-hosted packages. Affiliate programs hosted on Post Affiliate Pro's servers cost as little as $29 per month, including a multi-tier "Lite bundle" affiliate program that will handle up to 500,000 tracking requests every month. For $20 more per month, the same package can be upgraded to the Pro bundle, which handles 1,000,000 transaction requests per month and includes added controls and benefits, such as automatic statistic reports and the capability to customize commissions for individual affiliates.
For affiliate programs hosted on your own website's servers (installation included), leased licenses are available for as little as $119 per year and owned licenses can be purchased for a one-time fee of $199 – a tremendous value. Advanced features, which include commission groups (setting different commissions for different affiliates), Recurring payment commissions (on monthly orders/service fees), Action Commissions beyond cost-per-sale (downloads, registrations etc.), CPM commissions (cost per million impressions), private campaigns and performance awards (increased commissions for increased sales). For additional affiliate software reviews and recommendations, please contact us for a free consultation.
Affiliate WP for WordPress Sites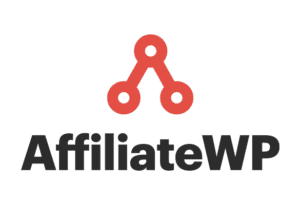 Affiliate WP is the premiere go-to WordPress affiliate software platform. If you run your eCommerce business on WordPress, there is no need to look elsewhere for an affiliate program built solely for WordPress. Brilliantly coded, the AffiliateWP WordPress app is what you have come to expect from the absolute best applications available through WordPress. In all aspects – performance, integration/setup, security, UX and cost to name a few – AffiliateWP is a gift for both merchants and affiliates alike. This is no exaggeration – We've searched high and low for WordPress compatible applications, and no other platform comes close to AffiliateWP. Merchants can get started for as little as $99 per year for core features, however, it's their Professional Plan (still only $249/year) that provides the kind of tools you'll want to take your affiliate program to the next level. It's no surprise AffiliateWP's Professional package is their best-selling one, as it offers sixteen PRO add-ons in addition to 14 Free add-ons. Popular free add-ons include the ability to assign coupon codes to affiliates and setting custom commission rates for preferred affiliates, while the PRO add-ons include the ability to have your affiliates link directly to your WordPress powered site without the use of affiliate links, create custom landing pages for affiliates (best practice for preferred partners), set tiered commission structures, product-specific commissions, recurring and lifetime commissions and integrating slick Gravity and Ninja forms for affiliates to seamlessly market your goods. If you are serious about launching an effective affiliate program for your WordPress powered business (and you should be), and looking to save on the hiccups and ongoing costs through a network, get started here with Affiliate WP