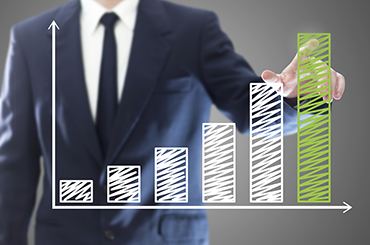 Affiliate program management spans a wide range of tasks, not the least of which is recruiting top-performing affiliates and influencers to join your affiliate program. However, in today's competitive online marketplace, the best affiliate program management also requires skills in search engine optimization, user-experience, banner design, analytics, sales conversion and communication skills.
To launch an affiliate program simply is not enough to fully tap into the power of online affiliate marketing. Constantly recruiting new affiliates, creating engaging marketing campaigns and keeping close contact with affiliates to engage and incentivize are just a few of the duties needed to maximize the performance of your affiliate program.
For an affiliate program to thrive, it is recommended to have a dedicated affiliate program manager tasked with day-to-day responsibilities of running your affiliate program, including the approval of affiliate applications, generating affiliate newsletters, negotiating with top-performing affiliates, launching promotion campaigns, developing banner artwork, maintaining an affiliate data feed, and monitoring affiliate activities in general, such as PPC campaigns. Additionally, the most well-rounded affiliate program managers are knowledgeable in the areas of affiliate marketing from an affiliate's perspective, search engine optimization best practices, and know how to provide guidance to affiliates in order to help them succeed, consequently ensuring the success of the affiliate program itself.
Outsourced program management (OPM) is a service provided by Green Affiliate Programs, and is customized for each individual merchant. Through our alliance with the Shareasale Network, to which we refer new affiliates every day, GAP provides green internet businesses with the essentials needed to maximize success on the internet.
Contact us today to receive a free affiliate program audit.
Green Affiliate Programs strongly recommends implementing dedicated affiliate program management in order to reap the greatest benefits of affiliate marketing. If you are seeking targeted affiliates and super affiliates active in the LOHAS and eco-friendly sphere, we have you covered. Having started out as successful affiliates ourselves, we know what it takes to recruit top-performing, ethical affiliates. Coupled with our connections within the eco-friendly vertical, we are poised to bring relevant and influencers to your affiliate program, ultimately translating into increased traffic, improved branding and a growth in online sales revenue.
At this time, we are the only affiliate program management team solely specializing in the LOHAS and green sector.
Whether you are selling organic clothing, water filters, recycled furniture or green office products – if you run an environmentally friendly, health conscious or socially responsible business – our affiliate connections are a match with your affiliate program. Using GreenAffiliatePrograms.net as a vehicle in recruiting affiliates through natural search traffic, advertisements and attendance at the leading green expo's, such as GreenFestivals.org and GoGreenExpo.com, we recruit new eco-minded affiliates every day of the week. And, through our alliance with premier affiliate networks like ShareaSale (boasting a green merchant category), which we have referred thousands of affiliates to, we provide your affiliate program with immediate, targeted exposure.
What are some of the duties of an affiliate program manager?
Launching an affiliate program and sending out occasional emails simply isn't enough to ensure the success of your affiliate program. The greatest asset of an affiliate program manager is recruiting relevant, ethical affiliates, including top-performing super affiliates and influencers. But it doesn't end here. Besides the day-to-day tasks of reviewing affiliate applications, answering affiliate correspondences and notifying affiliates of program updates and new offers, GAP's affiliate program management solutions include collaborating with our clients on affiliate promotions devised to increase affiliate activity, as well as consulting with and helping affiliates with content creation, SEO and improved conversion rates – essential ingredients needed to help affiliates gain traffic and make sales.
How much does it cost?
Generally speaking, affiliate program managers work on a retainer basis with the option of affiliate-generated revenue share. GAP understands that all merchants have different needs, and we will custom-tailor the management of your affiliate program based on your specific needs and budget. Contact Us for a free quote.
Who are We?
Green Affiliate Programs Network has over twenty years of combined experience working in the affiliate marketing industry, making the shift to the green vertical in 2005. Founded in New York City, our headquarters are based in Philadelphia, Pennsylvania. For a list of past and current clients, click here.