Green Affiliate Programs consults both merchants and affiliates on website building solutions. Helping optimize conversion rates for our affiliate program management clients and partner affiliates, we have substantial experience with analytics, UX, website responsiveness, SEO, and shopping cart solutions.
If you are an affiliate or merchant seeking an SEO and UX-optimized website with or without the option of eCommerce solutions, there are a handful of platforms we give a very high recommendation to.
SBI Affiliate Website Building Solutions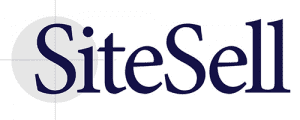 An all-in-one affiliate website solution that gets you up and running and teaches you best practices for generating and monetizing traffic to your website, SiteBuildIt is the only affiliate website-building application providing this kind of service. A standard SBI setup comes with a domain name of your choosing, hosting, newsletter service, and a suite of tools needed to start an online business. You are guided and taught along the way how a website works, SEO principles and how to attract visitors and turn your traffic into profit. Site Build It by SiteSell is a great investment for anyone willing to put a few hours per week into starting and building a green website. See their case studies and testimonials here.
SBI for WordPress Websites

Launching a website is one thing. Getting traffic to it is another matter altogether. For anyone with a WordPress website and who is new to online affiliate marketing and seeking knowledge to gain a better grasp on website publishing and marketing, and consequently, revenue earning potential, we highly recommend Site Build It for WordPress. If you are looking to acquire a new domain, launch a site for the first time and learn best practices of affiliate marketing, including SEO, of all the website startup packages that also provide affiliate marketing training, Site Build It is our topmost recommendation.
Website Themes with e-Commerce Options
Wix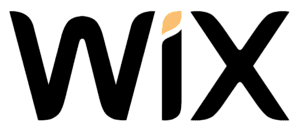 – For anyone seeking the option of complete customization starting with a blank canvas OR a pre-built template in which hardly any customization is needed, Wix is the surefire choice. With over 500 themes to choose from, there is an excellent chance you will find a turnkey website perfectly suited to your needs. And if you'd prefer to customize, Wix gives you that option as well (unlike some other website builders such as SquareSpace). Non-eCommerce premium plans range from $13 to $39 monthly (all ad-free), while eCommerce Business plans go from $23/month and up.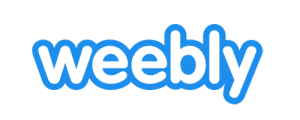 Weebly – Weebly first became known as a great in-point for newbie bloggers and website owners. Offering a Weebly-branded free version, publisher website packages start at $8/month, while a business package with eCommerce capabilities runs for $25/month. Weebly provides the best overall price point of all three website platforms, yet does not include many of the additional and custom features available through Shopify and Volusion. But for marketers on a tight budget, Weebly provides more-than-adequate tools.
Shopify – T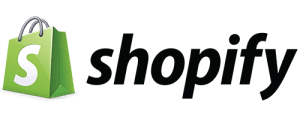 here's simply no denying that Shopify is a brilliant website platform. Used on over 243,000 active websites that have generated over $14 billion in sales, Shopify is our topmost recommendation for starting a new website or updating an old website in need of eCommerce. With non-eCommerce packages available also (as low as $9/month), some of the benefits of Shopify include 100 professionally designed and UX-optimized website templates, a highly user-friendly website builder, unlimited bandwidth, customizable HTML and CSS, over 70 payment gateways, one of the best mobile commerce-ready shopping carts available, affiliate program app integration and many more. Shopify Example Sites: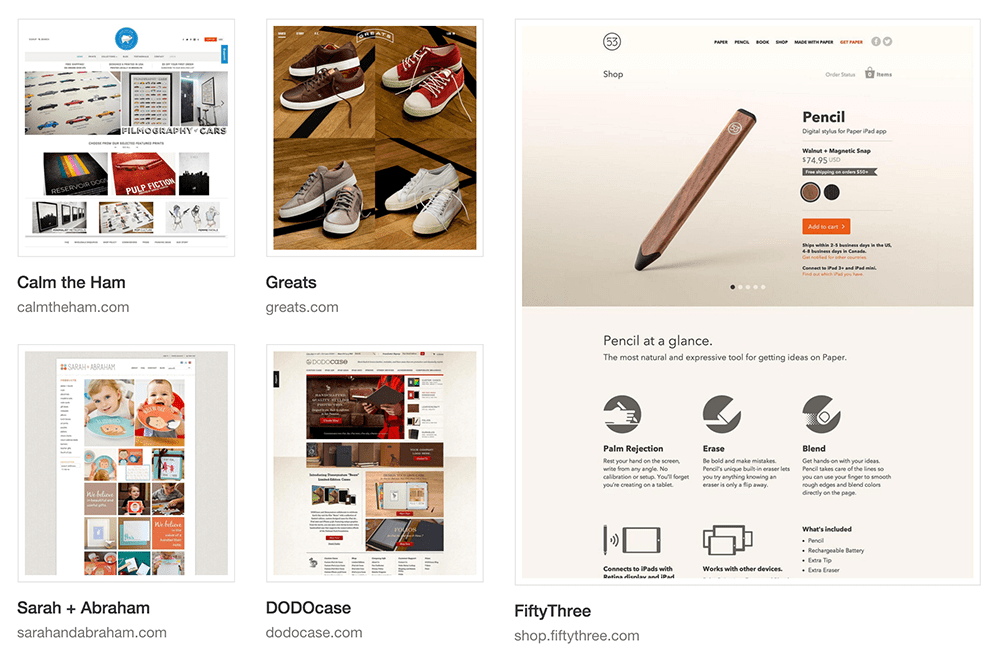 Volusion – Volusion has been around the longest, leading the way in eCommerce website solutions since 2001. Providing unlimited storage on all plans, including a basic plan at just $15/month, Volusion is a lower cost-point than Shopify for websites needing eCommerce. Other features of note include a user-friendly website builder and storefront creator, streamlined shopping cart, built-in affiliate program and approximately 60 professionally designed website templates available, all of which are mobile optimized and provide outstanding UX. Best of all, Volusion offers a free 14-day free trial.