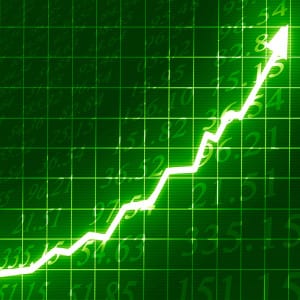 If you are seeking to work with data feed super affiliates (and you should be), let alone selling your products in marketplaces like Amazon, Rakuten or Google Shopping, you need to have optimized and maintained data feeds. If you're not exactly sure what a data feed is, simply put, it's is a file (generally a CSV or XLS) that contains product data. Compiled in a format that can be imported with a software application, data feeds enable affiliates to feature products on their website and even create storefronts. When used with an affiliate program, data feeds serve as a simple and effective way to generate targeted traffic to a wide range of products.we'll .
Due to the complexity of outputting data feeds and the varying specifications depending on the specific affiliate network or marketplace, Green Affiliate Programs highly recommends using a data feed service like GoDataFeed or DataFeedWatch.  In fact, we have worked with both of these companies in conjunction with clients who use our affiliate program management services, and recommend either service over any other data feed management company in business today.
Data Feed Management Services

Go Data Feed is the industry leader in providing data feed management services. Using a single point of integration with all of the major eCommerce store platforms (including Shopify, Volusion, Woo Commerce (WP), Magento, Zen Cart and Net Suite to name a few) GoDataFeed enables merchants to optimize, track and automate product data for all of the major affiliate networks, marketplaces and online shopping channels. All plans include two free feed setups (a tremendous value), and ongoing maintenance, which truly makes this a hands-off service.
For affiliate network feeds, plans start for as little as $29/month (1,000 SKU's, 1 feed, 4 daily imports), while the start-up plan is $69 month and includes 3 feeds, 4 daily imports and industry-leading support. The most popular plan is the Pro Plan for $199 month and includes 10,000 SKU's and 10 feeds with 8 daily imports, performance automation, enhanced reporting and automate SKU suppression.
Marketplace plans (which include the most popular marketplaces like Amazon, Rakuten/Buy.com, Shop.com and eBaby) start at $99/month for 1,000 SKU's, 1 feed and 4 daily imports. The most popular plan is the Start-up for $199/month and includes 10,000 SKU's, 2 marketplace feeds, and 4 daily imports.

Data Feed Watch also gets a high recommendation, especially for merchants with less product inventory. Integrating with over 500 feed management channels, which include all of the major affiliate networks, Data Feed Watch offers a base plan at $29/month, which covers up to 500 products and three separate shopping channels, including affiliate networks. While merchants are provided with instructions on how to set up feeds in the DataFeedWatch interface, an optional one-time fee of $99 per fee setup is available. Like GoDataFeed, ongoing maintenance of an Amazon Marketplace feed is $99/month.
In the early days of affiliate marketing, data feeds were considered more for the technologically savvy affiliate. So much so, it was necessary to create a whole classification of affiliates called "data feed affiliates". These days, integrating data into websites is much simpler with the help of data feed applications that assist affiliates with the technological components. Some of the companies offering these applications are affiliates themselves (super affiliates, in fact), and this alone is a testament to just how much affiliate marketing revenue is attributed to data feeds.
Not only are data feeds necessary to maximize one's affiliate marketing revenue stream, they are instrumental in maximizing revenue in marketplaces like Amazon, Rakuten and Google Shopping. But since each venue has different category structures and general data feed specifications, the use of optional and custom feeds is often required for each venue. Creating a data feed involves outputting product data from a shopping cart to a spreadsheet.  This data can include everything from the product's thumbnail image url to its UPC code.
Affiliates (and thus affiliate networks) often seek out merchants to promote whose data feeds meet a minimum of specifications, including the product name, description, thumbnail image url, large product image url, product url, merchant name, SKU or UPC, category/subcategory and stock availability.
Clearly, this is a lot of data, especially if you have hundreds or even thousands of products. Even with just 2o products, conforming your data feed to the specifications of an affiliate network and additional marketplaces can be a cumbersome task (let alone keeping it maintained).
This is when data feed management services like the aforementioned GoDataFeed and DataFeedWatch, are worth using as they specialize in the compilation and ongoing maintenance of merchant data. Watch the video below for a easy-to-follow tutorial on how data feeds work at GoDataFeed: