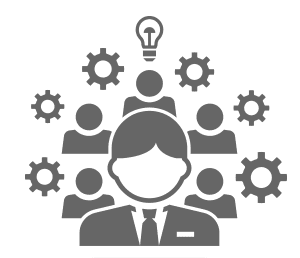 Top Affiliate Networks
Since 2005, Green Affiliate Programs has reviewed and recommended various top-tier affiliate networks, including LinkShare, CJ and Impact, to name a few. Over the course of doing so, there is one network that continually rises to the top in terms of both quality and cost, ultimately providing the best ROI for merchants. Considering startup/ongoing costs, overall selection of affiliates, merchant support and program management tools, our top choice is the Shareasale Network.

Shareasale is a large, premiere affiliate program network, with a selective arena of top performing affiliates numbering over 350,000. Outside of the large, costly networks like CJ, Cake, LinkShare and Impact Radius – which cost thousands to get started – Shareasale is our #1 recommendation. There are over 2,000 merchants signed up in the network, including clothing, food and health products merchants. Shareasale offers a Green merchant category, and now has more eco-friendly merchants than CJ, Linkshare, Impact Radius and combined. The industry's top affiliates agree that ShareaSale has one of the best reputations in the business.
There is a $550 Startup Fee, $100 minimum deposit to be used for paying affiliate commissions (Shareasale processes all payouts), and a transaction fee based on the amount of each affiliate payout, which is 20% of the affiliate commission. For example, if an affiliate earns a $1 commission from the merchant, the transaction fee is $0.20 (20% of $1). There is a minimum monthly fee of $25 (only if monthly network transactions do not add up to at least $25), but this does not apply until 120 days after the merchant account goes live.
Benefits of joining a top affiliate network
1) Ongoing Exposure to in-network affiliates – Being a part of a network means your program can be found by affiliates who are searching for merchants by category, keyword or product. It is vital that your merchant listing is properly optimized so that it will appear in keyword search results. For additional fees, featured category placements are available as well.
*It's important to note that of all the different types of affiliates – coupon, rebate, content and datafeed affiliates – coupon websites proliferate the affiliate marketing Webscape. No matter the network, there will always be a large number of coupon affiliates who apply to your program. This is the primary reason why we never recommend placing your program on auto-approval. And thus, it is each merchant's responsibility to create auto-decline rules (a feature only available through networks) and to only approve affiliates who are a match for the brand's marketing goals. When joining a network, your program can potentially be seen by all affiliates (which for the major networks, exceeds well over 300,000 affiliates). That said, quality over quantity is always the best formula for affiliate recruitment.
2) Lower overall fees – Affiliate programs take time to grow, and depending on one's resources and vertical, certain merchant programs will take longer than others to provide an ROI. Networks like Shareasale offer a fee grace period, and only until 120 days after program activation, is there a minimum fee of $25/month. Hosted software platforms, on the other hand, charge monthly fees from the beginning, which average $100/month. And while software solutions do not charge network transaction fees, networks like Shareasale apply network transaction fees toward meeting minimum monthly fees. Additional network transaction fees beyond monthly minimum fees are incurred, however, one must take into consideration the many additional services/benefits provided by a network, which otherwise, merchants will need to provide on their own.
3) Payment Processing – One of these additional benefits is the handling of payouts to affiliates. With an in-house program, merchants are tasked with the issuing of payouts. While this may not be overly taxing (depending on the size of your program), merchants need to be aware that any missed or late payouts will jeopardize relations with top affiliates.
For many merchants, having the peace of mind that affiliate payouts are being properly handled, as well as additional tools and exposure to attract more affiliates, network transaction fees are well worth the benefits of being in one of the top affiliate networks like Shareasale.
Ready to launch your affiliate program or migrate an existing one?