SEO and Social Media Tools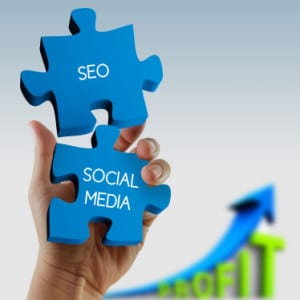 Since affiliate marketing is a performance-based customer acquisition tool, it intersects with all forms of digital marketing, including search engine optimization (SEO) and social media. These two channels are essential to a well-rounded affiliate program management strategy, and at Green Affiliate Programs, we use both social media and SEO to recruit, engage and develop affiliates. We also provide SEO and social media management add-on services for our affiliate program management clients (If you are seeking in-house SEO and social media services, see our topmost recommended tools further below)
Besides serving as a viable revenue channel, providing branding and customer acquisition/engagement, social media is a prime landscape for acquiring and engaging affiliates. At Green Affiliate Programs, we use social media to not only identify potential affiliate recruits for our merchant clients, we engage and collaborate with affiliates on social media, whether cross-promoting, planning giveaways, reviews, targeted posts, or simply staying in touch and in their field of vision.
In terms of SEO, we optimize landing pages within both our affiliate programs directory and the affiliate marketing blogs we manage for clients, such as this one, to target prospective affiliates. Going one step further, we provide affiliates with keyword lists and educate them on SEO best practices to optimize their marketing efforts of the programs we manage.
If you are seeking to simplify and expand your social media presence, let alone incorporating social media into the growth of your own affiliate program, and would like to do so in-house, there are powerful tools you simply cannot do without.
#1 Digital Marketing & SEO Tool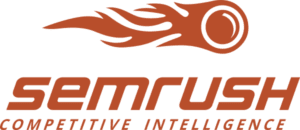 While it is widely used as an SEO Tool, SEMRush gets our topmost recommendation for Best overall digital marketing tool for several reasons. Enthusiastically endorsed by both Digital Marketing Ninjas and SEO Book,  and used by over 1 million SEO and SEM professionals, SEMRush provides in-depth analytics reports, advanced keyword tools and the ability to launch custom, global campaigns with social media metrics. Considering all it does, SEMRush surprisingly remains highly user-friendly with exceptionally optimized user-experience.
If you appreciate the research required to making a positive impact on your SEO and marketing campaigns, but not so much the complicated and hard-to-deduce reports that often come with such analysis, it is well worth your time to take advantage of SEMRush's 7-Day free trial.
Analytics reports include organic traffic research (with position change monitoring), display and video advertising research (revealing PPC ad copy and budgets), product listing ads, keyword research and backlink reports. Putting all these analytics to use, SEMRush offers a domain vs domain comparison tool (up to five domains at once) and a keyword difficulty tool that does a phenomenal job helping you find monetized keywords with less competition. Whether you are an affiliate or a merchant, SEMRush is a must-have tool for optimizing website traffic and marketing campaigns. See results for yourself:
#1 SEO-only Tool
*Update – SEO Profiler was recently acquired and services are currently inactive.

SEO does not have to be complicated. Nor should any website owner feel compelled to outsource SEO to a firm who may or may not use methods that could end up penalizing your site in the eyes of Google. SEOProfiler, on the other hand, follows Google's search engine optimization guidelines, is super user-friendly, and is an absolute must if you would like to take your sites SEO in-house.
With multi-user account functionality, it can also be used in a team environment as well. Some of the many tools included with SEO Profiler include a website audit tool for detecting current SEO errors in your site, a link analyzer (to help you develop a good back-link structure), a ranking monitor (for your site and competitor sites), and a ranking profiler for retrieving valuable data on your competitors, such as their page/visitor traffic, keyword searches and Adwords strategies.
Plans start as low as $49.95 per month, but the SMART plan, which is $99/month and includes up to 50,000 website audit pages, 1,000 tracked keywords, 5 user accounts, white-label reports and a link disinfection tool, costs only $1 for a one-month trial period. With a trial like this, there's nothing to lose except all those search terms your site could be raking for.
#1 Social Media Tool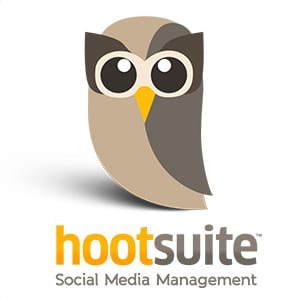 What Hootsuite does is allow you to manage all of your social media accounts under one roof, while providing a streamlined, intelligent interface that lets you schedule messages, save pre-written responses, see who is engaging with your brand, who is posting pre-set keywords and hashtags you would like to track, and who your brand influencers and leads are.
All plans come with analytics reports, providing insight into your ongoing social media reach and campaigns for Facebook, Twitter, Google+ and LinkedIn. The PRO plan is just $9.99 per month and comes with a Free 30-day trial. If you have not tried using a social media management tool yet, Hootsuite is a must. With a free trial, there's nothing to lose except all the time spent continuing to inefficiently manage your social media accounts.