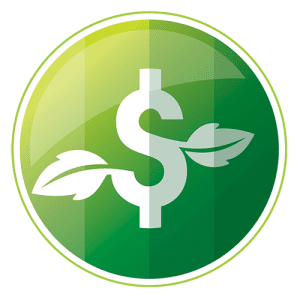 Content Monetization
Monetizing websites with affiliate links is undertaken in three primary forms: data feeds, image/video media and content. Of these, content – when used strategically, can be highly effective a. There's a good reason why "Content is King" in the online world, and it's not just because of its powerful role in SEO.
As an affiliate, you should really be making use of all three of the aforementioned forms of monetization. But content is especially important, because of its added benefit in generating back links and overall SEO.
The downside to producing well-written and strategically monetized content is the time constraint. In fact, strategizing one's content and how best to write it can take just as long, if not longer, than actually writing the content itself. This is where automated content monetization tools like the Google Ventures-backed Sovrn (formerly Viglink) are an enormous help.

In fact, if you are publishing content on a regular basis (and you should be), we highly recommend using Sovrn, as have over 300,000 other publishers, for their content monetization tool of choice. As affiliate program managers, we've seen just how effective and profitable Sovrn can be for affiliates.
Here's 3 good reasons why:
1) Native Advertising at its Best – Using what can only be described as highly advanced technology (some would say magic), Viglink automatically transforms commercial product terms into affiliate hyperlinks. Truth be told, the technology is called Natural Language Processing, and it works by identifying commercially valuable keywords and product mentions in the content a publisher creates. This enables you, the publisher, to truly focus on native content. You can even monetize old content.  And, if you are looking for more control over your monetized content, you can change the rate at which terms are monetized and select specific merchants to monetize (over 40,000 in the network) ahead of time.
2) Metrics Beyond Content – Viglink further enables you to monetize your social media, and if you happen to operate a forum, all of the content that is generated by your forum community. A sophisticated user-dashboard allows you to monitor performance metrics that show you where your visitors go after leaving your site and what content is driving the most purchases. And if you happen to have a mobile app (or are thinking of developing one), Viglink seamlessly integrates without Javascript.
3) It's Free. Well, sort of. The reality is that Sovrn is a super affiliate. And by signing up with Sovrn, you become one of Sovrn "sub-affiliates" and ideally, on your way to becoming a super affiliate as well. For every commission you make, Sovrn takes 25%. This really isn't very much when you do the numbers, let alone taking into account the advanced tools provided by the Sovrn platform. For example, if a merchant pays 10% and you make a $10 referral, your commission would be $1 if you were going directly through the merchant. In the case of partnering with Sovrn, your commission would be $0.75, which ultimately amounts to a 7.5% commission rate (which is still much better than Amazon!). A 2.5% cut is very reasonable for all that Sovrn enables you to accomplish at a fraction of the time.
If you stop to consider how long it would take to join thousands of merchant affiliate programs (not even considering the amount of declined applications and necessary follow-up emails), the amount of time to retrieve your links (which will be spread out across multiple affiliate networks), and finally, the time needed to strategically insert the links in your content, that alone is worth a 50% take. Trust us, we've done it the hard way! Getting started is as easy as creating an account and dropping in a line of code on your website.