Online Marketing Solutions

While there is no "One Size Fits All" approach to a comprehensive online marketing strategy, all digital marketing channels overlap – and affiliate marketing is at the intersection of them all.
In light of this, Green Affiliate Programs provides a wide range of services and resources to merchants seeking to optimize their online marketing activities, including Affiliate Marketing, SEO Services, Analytics, Website UX, and Marketplace Services (Amazon and Rakuten).
Marketing Services

If you are a LOHAS business with an affiliate program in place and are seeking to recruit targeted affiliates into your program, see our directory listing application.

If you are a LOHAS merchant and do not have an affiliate program, read over our Affiliate Program Network reviews and Affiliate Program Software reviews.

For optimal growth of your  existing or soon-to-be-launched affiliate program, see our program launch services and affiliate program management services.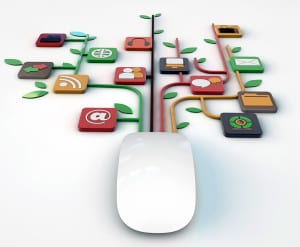 What makes GreenAffiliatePrograms.net uniquely different from other affiliate networking sites is that we specialize in recruiting LOHAS affiliates in addition to the established affiliate marketers and super affiliates that we have relationships with.
Let us help you build the bridge between your business and the fast-growing demand of health conscious, green-minded consumers and millennials who are ready to be introduced to your brand. Contact Us for a free consultation.