For bloggers and content affiliates, the most surefire and cost-effective action you can take to get more traffic to your website is by generating quality content on a consistent basis. The fact that leading SEO experts agree "Content is King" is a testament to the power of long-form, keyword-targeted content.
However, content on its own is not enough to gain the amount of search traffic necessary to generate substantial revenue streams from monetized content. It takes a well-thought-out Social Media strategy and additional SEO practices like back-link building in order to turn one's content into revenue-generating traffic.
Being affiliates ourselves, Green Affiliate Programs has tested and experienced, firsthand, the many tools being marketed to improve one's SEO and social media skills. Over the years, there is one tool that stands out from the rest of the pack, and which we give a topmost recommendation to affiliates and eCommerce retailers seeking to increase organic web traffic.
Increase Organic Web Traffic with SEMRUSH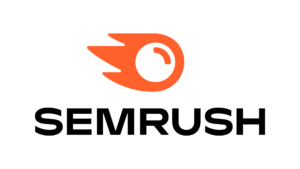 There's a good reason why over 10 million digital marketers have used Semrush and 30% of Fortune 500 companies use it in their marketing efforts. It's simply one of the best SEO tools available to increase Web traffic, research market trends, and optimize content marketing and advertising, . For everything it does, the $119.95/month plan is worth every dollar in our experience. The folks at Semrush are so confident in their ability to help improve your websites SEO, they offer a no-risk, 1-week trial of their popular SMART plan for free. This enables 5 site projects with 5,000 tracked keywords and 10,000 results per report. But you can always ue it for unlimited real time research as well. For most affiliate marketers, the STANDARD plan should suffice. Some of the many features included with this search engine optimization tool include comprehensive keyword research and rank checking, web page optimization, link building management, weekly website audit to detect SEO errors, and competitor analysis, which not only provides comprehensive data on your competitors to see what they are doing right with their SEO campaigns, it goes one step further and guides you on exceeding the SEO of your competitors.