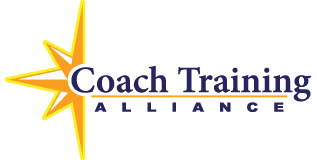 Green Affiliate Programs keeps a close watch on the pulse of the affiliate marketing landscape. So when we find a program that offers enormous revenue-earning potential in a niche, growing sector, we like to tell affiliate marketers about it. That said, we've found just the program.
Offering $400+ commissions a limited-time $5 bonus for posting a banner, and a $10 bonus for posting a banner with content (by December 31, 2015), you really have nothing to lose when you sign up for this new program at Shareasale.
So, what's it about? Well, you may have already noticed an increasing presence of life coaching services. What primarily started out in the scope of the self-help sector (think self-empowerment coaching for achieving happiness, health and wealth), has since traversed into a professional context, and is now a multi-billion dollar industry. That's because self-growth naturally extends into all areas of one's life, both personally and professionally; So much so, there are many niche certifications in high-demand within the professional coaching industry.
One certification course in particular that is earning a name for itself, is the Coach Training Alliance. Offering several classes of focus, including a unique course that uses the guiding principles of yoga as a coaching technique, Coach Training Alliance offers one of the only affiliate programs for certified coach training, let alone a program offering a generous commission rate of 15% with a 180-day tracking cookie. This means that even if your referral waits 180 days to take a free class offered by CTA, and consequently signs up for a core certification class, you will earn from $200 to over $400 per referral.
What is especially brilliant about this program is that it all you need to do is introduce your audience to CTA's free classes, and CTA will take care of the rest to convert your referral into a paid class. Several banners are designed around this free class, so it's as simple putting up a banner on a trafficked page.
Click Here to Read More About these in-demand Certification Classes.
Green Affiliate Programs is helping manage this program – and that means you will receive all the support you need to help you make the most of this lucrative opportunity.
Additionally, if you also publish a blog post/article with original content about CTA within 30 days of becoming an affiliate, you will receive a $20 bonus! Simply email us with the url location of the article/banner and we will credit your Shareasale account.
Visit Coach Training Alliance | Sign up Here
Please see the banner sampling below, showcasing some of the impressive artwork available in the most popular banner sizes (including a large selection of mobile optimized images) for promoting this lucrative program: