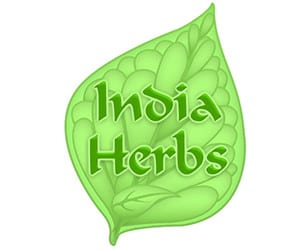 *** The India Herbs affiliate program is no longer active
India Herbs is one of the largest, if not the largest, supplier of Ayurvedic herbs and all-natural supplements.
Offering a wide range of herbs and spices in capsule form, India Herbs offers a vast selection of proprietary formulas developed by certified doctors trained in the 5,500 year tradition of Ayurvedic medicine. All supplements are packaged in a fully certified cFMG facility and are in accordance with FDA regulations.
A vast resource of information is available on each product through India Herbs. Ranging from digestive blends to sexual stimulators, India Herbs is a one stop resource for anyone looking for Ayurvedic herbal blends. Returning customers are offered special discounts and are eligible for a Loyal Customer Discount Program, which equates to reoccurring commissions.
Integrating the principles of the Ayurvedic tradition, India Herbs also offers a selection of Meditation and Yoga DVD's through their website. India Herbs recommends several herbal supplements to aid in meditation and creating relaxed states of mind, which makes their inclusion of meditation DVD's even more fitting.
Earn a generous 40% commission on all sales made through India Herbs. Second tier commissions are worth 10%. India Herbs affiliate program is managed in-house and provides a single interface for checking stats and retrieving links and banners to India Herbs wide network of sites, including Ayur Dog and Ayur Cat (Ayurvedic herbs for pets).
The affiliate program software interface allows for checking in-depth commission reports, annual overviews and retrieving linking banners to IndiaHerbs.com, as well as many of its sister sites, including Ayur Dog and Cat (both of which offer natural Ayurvedic supplements for the health of cats and dogs).
In addition to their large selection of Ayurvedic herbal formulas, India Herbs bridges the holistic connection by offering meditation and yoga DVD's. Affiliate commissions are a generous 40% on first tier sales and 10% on second-tier sales made by referrals.