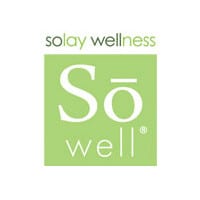 A great destination for health and wellness products, So Well provides one of the best selections of salt therapy products available online. So Well also offers a niche selection of earth-friendly home living products, including everything from beautiful fair trade, Himalayan salt crystal air ionizers to organic personal care products and cleaning products.
So Well carries their own signature line of personal care products, as well as a small selection of gourmet food condiments and everyday products like dish soap and laundry detergent. Samples can be purchased here and make for excellent stocking stuffers. It's the air-purifying crystal salt lamps, however, that make for the most unique gifts of all.
All of So Well's personal care products are at least 75% organic and 100% Vegan. These products convert very well, as they are spa-grade and at a reasonable price. So Well offers their very own signature line of bath-and-body products, including soaps, bath salts, facial lotions and more. This signature line of natural bath-and-body products are outstanding, top-sellers you can't find anywhere else online.
An all-around excellent online destination for eco-friendly home living products, So Well is conducive for high conversion cross-promotion. Commissions start at 11% and with increased sales will quickly rise to 20%. Traffic is tracked and reported through Shareasale
Visit So Well | Program Signup Page