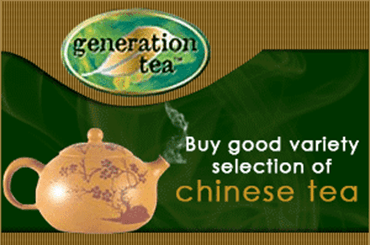 Generation Tea is a kosher certified distributor of premium Chinese teas, several of which are organically prepared and packaged. A true tea connoisseurs resource, Generation Tea offers loose and bagged additive-free teas, including black, green, white, Oolong, Baozhong, Pu-erh and many more. Their website contains a wealth on information of the many benefits of tea, including pictures of every tea product.
The affiliate program at Generation Tea offers generous commissions of 20% – three tiers deep. That means in addition to earning 20% of all your referred sales, you will earn commissions upon commissions of referrals, who in turn, make referrals of their own.
Whereas most multi-tier affiliate programs offer 5% or less on second tier commissions, Generation Tea offers 20% commissions on every tier level. Furthermore, referrals are tracked for a period of 180 days after their initial purchase for tracking recurring commissions. Generation Tea's minimum payment threshold for affiliates is $50.
Generation Tea uses affiliate program software by Fusion Quest, and also belongs to the affiliate program directory maintained by Fusion Quest. There are over 50,000 affiliates signed up with Fusion Quest, which is free to join. The affiliate control panel offers quick access to multiple affiliate programs, deep links, banners and detailed stats, including earnings history reports.
Visit Generation Tea | Program Signup Page