Summary
The Mindfulness Summit is a non-profit comprehensive online mindfulness workshop. The Mindful Summit shares teachings from leading practitioners from around the world. Each summit typically starts in October, with a new speaker each day of that month. 100% of Summit profits are donated to various mindfulness charities. Products and education tools are available for purchase year around.
Commission
50% on Premium Summit Access purchases.
Platform
In-house
Datafeed
No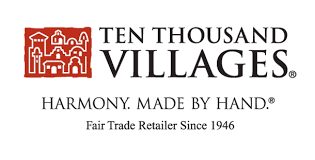 Summary
Ten Thousand Villages is an online marketplace with fair trade products from all over the world. Their focus is on ethical business practices, sustainability, and community reinvestment. Ten Thousand Villages offer hand-made and naturally crafted home decor, apparel, and jewelry items.  Every Ten Thousand Villages purchase improves the lives of makers and their communities by supporting sustainable local craftmanship in exchange for stable living wages.
Commission
12%
Cookie
30 Days
Platform
ShareaSale
Datafeed
Yes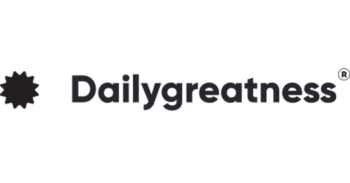 Summary
Dailygreatness from Dreaming Room Publishing creates journals and planners geared toward personal development. These planners and journals are crafted for those seeking a holistic approach to health, wellness, and a mindful approach toward achieving goals and maintaining productivity. Dailygreatness journals make excellent gifts and invaluable addition to an intentional way of life.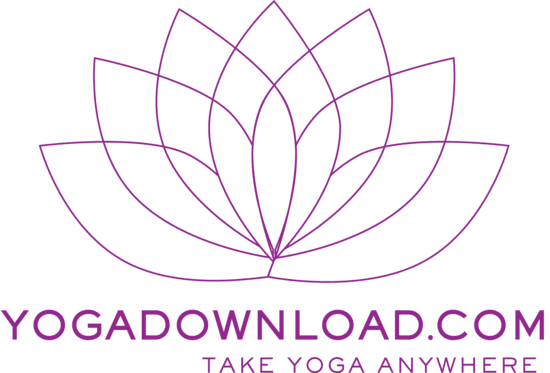 Summary
YogaDownload is the premier destination for downloads and instant-play online yoga classes. Offering a huge library of yoga, pilates and meditation classes, this is one of the best converting digital products within the Shareasale network. YogaDownload offers both ala carte classes and weekly/monthly/yearly subscriptions, paying out generously  with a variable commission rate that starts at 12% and goes as high as 50%.
Creative inventory is loaded to the gills, including one of the largest selections of affiliate videos on Shareasale. Often overlooked, affiliate video creatives come with affiliate links embedded in the videos, and are optimized with call-to-actions. There are nearly 400 to choose from, providing an excellent way to get leads into the funnel. Commissions are paid on ANY purchase at YogaDownload, whether for a single class download or an annual subscription.
Management is provided by Green Affiliate Programs; $25 bonus available within 30 days of signing up.
Commission
12-50%
Cookie
60 days
Platform
Shareasale
Datafeed
No

Summary
eBooks.com sells the latest, hard to find titles from many categories in several electronic formats. A leading specialist eBook retailer, eBooks readers are able to download books to computers, dedicated eBook devices, Kindles, PDAs and mobile phones. You are also able to read books online, from any computer, anywhere, without downloading or installing anything. While typical publishing e-reading guidelines are set in place, you find that most all books are available in at least one format you need. Shop from Best Sellers, Featured Titles, Historical and dozens of other categories ranging from Body, Mind & Spirit to the Environment. Easy to navigate site for browsing author or title. Saving trees since 2000.
Commission
8% Default (up to 15%)
Cookie
45 Days
Platform
Commission Junction
Datafeed
Yes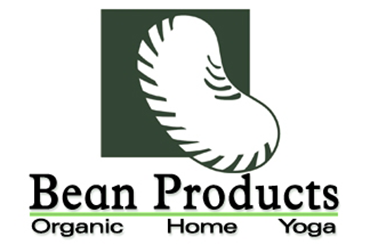 Summary
Bean Products is a Green America Approved business offering a niche selection of in-house, handcrafted health/wellness and natural living products made of reusable and eco-friendly materials. Products include yoga supplies, organic furniture and bedding, and meditation accessible via an updated data feed through Shareasale. Hemp furniture, meditation cushions and specialty, eco-friendly yoga equipment - such as bamboo bolster blocks and whale benches - provide the greatest niche opportunity. A higher-than-average commission rate of 10% on $100+ AOV is paid on all referrals with performance incentives.
Commission
10%
Cookie
30 Days
Platform
Shareasale (Active since 2009)
Datafeed
No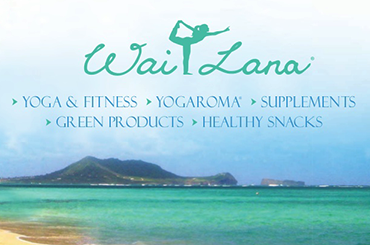 Summary
Wai Lana is a well known yoga teacher having produces several PBS videos and a yoga DVD series. In addition to her DVD's and music CD's (which are great for meditation), Wai Lana offers a variety of yoga, yoga equipment and lifestyle products that include super food supplements, snacks and personal care products. Wai Lana Yoga is an Exclusive Merchant through the ShareaSale affiliate network, which is one of the most popular affiliate networks for both merchants and affiliates working in the LOHAS sector. All hits are tracked with 120-day cookies, and base commissions start at 15%.
Commission
15%
Cookie
120 Days
Platform
Shareasale (Active 2006)
Datafeed
Yes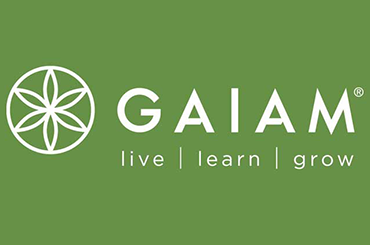 Summary
Gaiam is a lifestyles company with an emphasis on mind/body fitness. Yoga supplies, including yoga apparel, make up the primary offering at Gaiam, while meditation seating and restorative products round out the niche health and wellness offerings. Gaiam's affiliate program is hosted with Linkshare and managed by eAccountable.
Commission
8% Default
Cookie
15 Days
Platform
Linkshare
Datafeed
Yes

Summary
Shambhala Publications publishes spiritual classics, cultural treasures, and contemporary explorations of what it is to live a meaningful life that benefits the world and its inhabitants.
Shambhala Publications holds fast to authenticity and integrity as its core values with an aim to offer genuine spiritual enrichment for all those who seek it. The Shambhala Library offers titles on a wide range of spiritual traditions and guidance in the contemplative traditions within Christianity, Judaism, Hinduism, Sufism, Buddhism, and Taoism. Shambhala Publications also provides a great selection of books on health, wellness, yoga, and martial arts.
Commission
10% Base
Cookie
30 days
Platform
Rakuten LinkShare
Datafeed
Yes
Summary
Since 1979, the Buddhist and mindfulness meditation community has relied on DharmaCrafts for quality meditation supplies. They provide the tools to create a tranquil meditation room in your home with handcrafted meditation cushions made in Massachusetts, as well as buckwheat zafu pillows, zabutons, and support cushions in a variety or colors and fabrics, including organic cotton.

Summary
BuddhaGroove is the first and longest running online retail store dedicated to nurturing the mindfulness lifestyle. Providing a diverse range of products, including meditation supplies, jewelry, home decor, art and clothing, BuddhaGroove's store philosophy is to serve shopper's Spiritual, Inspirational and Natural Wellness needs. With a large, continually updated product line with datafeed, 3,400 5-Star reviews from happy customers and a generous loyalty program, Buddha Groove stands out from its competitors.
Commission
10-20%
Cookie
30 Days
Platform
Shareasale (Since 2009)
Datafeed
Yes

Summary
WishGiving sells unique zen, yoga and spiritual handmade jewelry for men and women. From blessing jewelry to malas and more, WishGiving products are made from natural materials. Partial proceeds from each WishGiving collection is donated to causes including environmental protection, protecting children, promoting world peace, and the arts. Jewels ad amulets with a wish giving vibe. Handcrafted in the US.
Commission
12% (two-tier program)
Cookie
120 Days
Platform
ShareaSale
Datafeed
Yes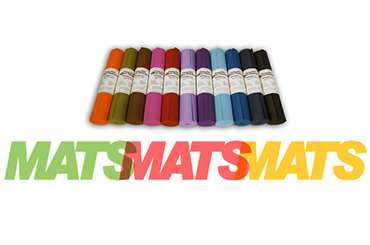 Summary
MatsMatsMats affiliate program operates on a Cost per Sale basis. Rather than paying commission percentages, MatsMatsMats pays flat commissions of $3 on first tier sales and $1 on second tier sales. They offer a wide selection of yoga mats and supplies, as well as meditation benches, mats and yoga DVD's. Please note that the backend reporting is very antiquated and offers limited transparency. This is not a program we highly recommend.
Commission
$3 Tier 1 / $1 Tier 2
Cookie
Not Disclosed
Platform
In-House (unknown platform)
Datafeed
No
These affiliate programs promote brands offering products related to meditation and other mindfulness practices. You can earn commission on recommending books, cushions, singing bowls, wearables, and apps designed to support meditation.