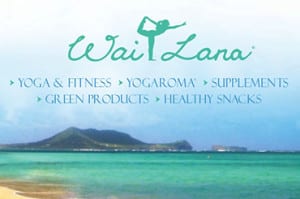 Wai Lana is one of the most famous yoga teachers in the world, and produces an internationally recognized television series of yoga workouts. Through the Wai Lana website, visitors can purchase everything conducive to the yoga lifestyle, including meditation supplies. By joining the Wai Lana Yoga affiliate program, affiliates are getting the added benefit of mainstream branding.
The Wai Lana Meditation store makes a great compliment to Wai Lana's yoga supplies. Supplies include a meditation CD trilogy, relaxation music, organic cotton meditation cushions and chairs, eye pillows and a small selection of incense cones and incense burners.
Wai Lana's affiliate program is managed through ShareaSale, where Wai Lana holds an Exclusive Merchant Seal of Approval. All product pages can be deep-linked.
There are over 100 product affiliate link pages and a large selection of brightly colored, attractive banners and buttons in addition to many of the other features that make ShareaSale one of the most popular affiliate program networks with merchants and affiliates. One of the best things of all about Wai Lana is a generous sale commission of 15% and tracking cookies that last for 120 days after the initial click through by referrals.
Visit Wai Lana | Program Signup Page