Summary
Eco Flow is a global leader in clean energy portable power stations (PPS) and smart home backup power. Providing whole-home backup and Mobile/Off-grid home power solutions, Eco Flow chargers are packed with some seriously powerful batteries using robust Lithium-ion and Lithium ion-Phosphate (LFP's). Their best-selling DELTA line is powerful enough to run homes, while the RIVER series is the perfect companion for digital nomads when camping or going off-grid.
Making these PPS's even more eco-friendly, all models can be purchased with accompanying mobile solar panel kits built to handle up to 1,600W of solar power input. Eco Flow also offers the world's first integrated, plug-and-play power solutions designed especially for tiny homes and RV's. Offering a range of 4-15 kWh power kits competitively priced for thousand's of dollars, sizeable commissions in the hundred's are attainable with the Eco Flow affiliate program. Trending movements like #VanLife are a ripe demographic to promote this offering to.
An excellent online niche marketing opportunity, clean energy portable power stations are in high demand with consumers seeking emergency backup solutions and off-grid clean energy. Eco Flow is a leader meeting this demand, and offers affiliate partners great earnings potential with a vast collection of superior product not available in brick 'n mortar stores and at competitive pricing with excellent promotions and sales throughout the year.
*Eco Flow operates US, UK, Canadian, Australian and Euro eCommerce properties, all of which can be promoted under their primary affiliate program. One signup for all programs.
Commission
5%
Cookie
30 days
Platform
Shareasale or CJ
Datafeed
Yes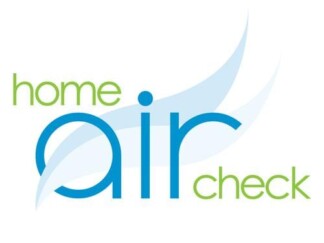 Summary
Through a partnership between Waverton Analytics and Enthalpy Analytical, Home Air Check is available throughout the UK and Europe. Pioneers and experts in the development of air scanning technology and indoor air testing, Home Air Check is a simple, highly accurate, and cost-effective DIY indoor air quality testing unit that audits the presence of chemical pollutants, allergens, mold, and VOCs. Home Air Check testing kits should be used by everyone looking to buy a new home and/or those looking to identify health issues that may be linked to air quality.
Specifically, Home Air Check tests for hundred's of volatile organic compounds (VOC's) using Fluorescence Spectroscopy and Gas Chromatography-Mass Spectrometry. If it sounds advanced, that's because it is. For detecting mold, Home Air Check is the only laboratory successful in developing technology that measures mold metabolites as small as parts-per-trillion. For anyone suspecting mold in their home, and would like to get answers fast and at a minimal cost, this is the test kit to use.
Commission
5%
Cookie
45 days
Platform
Shareasale
Datafeed
No

Summary
Serving the UK and beyond and home to three worldwide brands, Belkin, Linksys and WeMo, Belkin International is at the forefront of sustainable electronics, using post-consumer recycled materials when possible and plastic-free packaging in all of their products. The company has also reduced Carbon emissions by over 60%.
Acclaimed in developing and streamlining electronics technology, its Linksys brand was a key component in wireless connectivity development. Belkin's latest endeavor, WeMo, is also a key component in delivering custom smarthome platforms. Belkin delivers an innovative level of technology to customers worldwide that provides electronic components and systems, home and business appliances and lighting solutions.
At Belkin UK, online shoppers can find mobile technology products and solutions, entertainment concepts, Apple accessories, lighting and beyond - all build with sustainable materials.
Commission
4% Default (up to 8%)
Cookie
30 Days
Platform
Impact
Datafeed
Yes
Summary
For more than 32 years, Chelsea Green Publishing has been a leading standard for publishing books educating consumers on sustainable living and showcasing topics from organic farming and gardening to ecology and our precious environment. Promoting a focus on sustainable business and economics along with green building, and a healthful lifestyle, Chelsea Green Publishing is a long-standing industry leader in book publishing. Chelsea Green Publishing is a founding member of the Green Press Initiative and has been printing books on recycled paper since 1985. In 2012, this green publisher became an employee-owned company, founding an ESOP where employees hold a 78% stake, while its founders hold the remaining 22%. This is a well-seated company within the LOHAS business community.
*Prospective UK affiliates can apply by emailing the address on their Partner Page (link below)
Commission
15%
Cookie
30 days
Platform
Shareasale
Datafeed
Yes

Summary
Sanus-q offers affiliate programs for both EU and US affiliates seeking to promote top-shelf liposomal vitamin supplements. Influenced by both Eastern and Western medicine, Sanus-q specializes in highly bio-available therapeutics - These are not your typical drug store vitamins and supplements. Sanus-q liposomal (liquid form) supplements range from Glutathione to Resveretrol, with organically grown powdered leaf capsules (Reishi, Jiaogulan and Graviola) rounding out the selection. Many supplements offered provide excellent niche marketing opportunities.
Commission
15%
Cookie
60 days
Platform
Affiliatly
Datafeed
No

Summary
This eco-friendly online retailer was founded by an environmentally conscience couple in the United Kingdom over ten years ago. They specialize in homewares, gardening products, and eco gifts. All of Protect the Planet's products are either made of recycled materials, sustainably sourced, made in the UK, ethically made, encourage customers to get outdoors, go organic, or help save energy. They provide quirky, simple products that fulfill everyday lifestyle needs and also serve as excellent gifts.
Commission
5%
Platform
In-house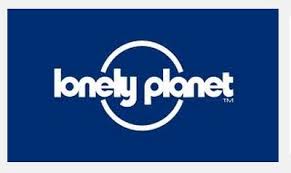 Summary
Lonely Planet has long served the travel industry with some of the most comprehensive and visually attractive travel guides and educational books based on travel worldwide. A 40+ year old brand, Lonely Planet the world's most notable travel publisher, printing more than 120 million books in eleven different languages. Along with guidebooks and eBooks to almost every destination on the planet, Lonely Planet also provides gift and reference titles, an award-winning website and magazine and a range of digital travel products and apps. Lonely Planet also provides travel services such as honeymoon packages, adventure trips, hotels and flights. Lonely Planet offsets all staff and author travel with the carbon offset plan run through Climate Care Org.
Commission
15% (printable books, digital chapters) Travel services are negotiable.
Cookie
30 Days
Platform
Affiliate Window (Americas/Canada, UK and Europe) Commission Junction (Asia Pacific)
Datafeed
Yes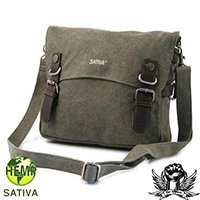 Summary
Carrying one of the largest selections of hemp bags, Sativa Bags has great branding with the UK shopper. Sativa offers a wide range of bag types, including laptop cases, backpacks and even briefcases, made by leading manufacturers like Hoodlamb and Indica. Hoodlamb's quality bags and hemp clothing are especially marketable for affiliates, drawing higher prices than average. Coupled with 10% commissions tracked by Affiliate Future software, Sativa is a promising niche affiliate revenue stream. Certain PPC bidding restrictions apply.
Commission
10%
Cookie
30 Days
Platform
Affiliate Future
Datafeed
No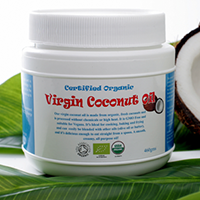 Summary
Organic virgin coconut oil is in high demand in the UK. Helping meet this demand is Coconut Oil UK, a supplier of one of the top-rated virgin organic coconut oils available for online purchase in Europe. An outstanding niche product that's very popular with the eco-conscious, Coconut Oil UK pays 5% commissions via an in-house managed affiliate program hosted by JROX affiliate software.
Commission
5%
Cookie
60 Days
Platform
In-house: JROX
Datafeed
No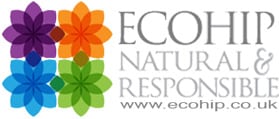 Summary
The multitude of unique, niche green products offered through the EcoHip affiliate program makes for a great addition to any UK/Euro targeted LOHAS website. Everything from CFL light bulbs to organic detergent can be found here. Affiliates should strongly consider promoting EcoHip's best sellers, like the AquaBall Eco Laundry Balls and EcoSoapia line of hand and body wash soap. Great prices and free shipping over £50.
Commission
10%
Cookie
365 Days
Platform
Perfomance-Based
Datafeed
No
There is considerable UK traffic for eco-related products and services. In Nielsen's "Global, Socially Conscious Consumer" report, UK British shoppers were reported to be three times more likely in to choose eco-friendly products over alternative choices than they were pre-2010. The growth has continued, and there are now numerous online marketing opportunities for affiliates pulling UK traffic. If you amongst other UK affiliates searching for eco-friendly and wellness offerings, click the image below to see our top-rated UK affiliate programs.