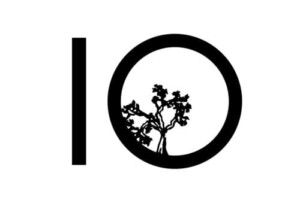 Summary
TenTree is a clothing and accessory company driven with an uncompromising commitment to conservation, sustainability, and ethical manufacturing practices. 10 trees are planted with every purchase made at TenTree.com. Their goal is to plant 1 billion trees by 2030. TenTree strives to make apparel with the smallest footprint they can while creating more circular supply chains. For example, a Tentree sweatshirt uses on average 75% less water during production than most brand-name sweatshirts.
Commission
15%
Cookie
7 days
Platform
Impact
Datafeed
No

Summary
Accompany's mission is to provide fair-trade, artisan-crafted, and ethically responsible clothing and lifestyle items. Their goals and standards are to support indigenous people, provide a better alternative to unsafe factory work, protect cultural traditions, support local communities  without disrupting thier way-of-life. Accompany's unique clothing, accesories, and home-goods, also serve as excellent gifts.
Commission
10%
Cookie
30 days
Platform
Shareasale
Datafeed
Yes
Summary
Ten Thousand Villages is an online marketplace with fair trade products from all over the world. Their focus is on ethical business practices, sustainability, and community reinvestment. Ten Thousand Villages offer hand-made and naturally crafted home decor, apparel, and jewelry items.  Every Ten Thousand Villages purchase improves the lives of makers and their communities by supporting sustainable local craftmanship in exchange for stable living wages.
Commission
12%
Cookie
30 Days
Platform
ShareaSale
Datafeed
Yes

Summary
Organic Basics is a carbon-neutral company that stands out from the many sustainable clothing brands today. Organic Basics places top priority on both social and environmental impact. The key to their success in both of these areas is innovation and transparency. Items using Organic Basics SilverTech™ thread technology, are composed of silver thread made from recycled silver salts. This thread is highly durable and resistant to bacterial growth & odor, which helps to reduce washing time and preserve the overall life of the fabric. Their other textiles include organic cotton, recycled nylon, and TENCEL™ lyocell - a sustainable fabric made from wood pulp. Socks, underwear, basics and active wear are available in timeless, well-tailored designs.
Commission
20%
Cookie
30 days
Platform
Refersion
Datafeed
No
Summary
Oka-B believes shoes and comfort should never be mutually exclusive. From shoes to slides and flip-flops, this ergonomically designed shoe brand balances comfort with style. Oka-B shoes are recyclable and this company strongly urges consumers to send shoes in to be recycled (#3 Universal Recycling Code) Made in The USA. the Oka-B factory and design studio is located outside Atlanta.
Commission
10%
Cookie
30 Days
Platform
ShareASale
Datafeed
Yes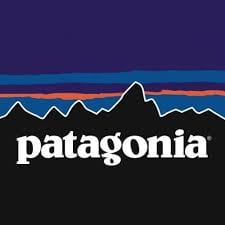 Summary
One of the top brand names for outdoor and active wear, Patagonia sells everything from jackets to backpacks and includes children's products. From fly fishing to surfing, Patagonia has expanded from its simple fleece wear, hiking and camping sector to include the latest outdoor activities while belonging to just about the most environmentally and human health related organizations as any company today. In 2013 Patagonia Works launched $20 Million and Change, an internal fund to assist like-minded, responsible start-up companies bring about positive impact towards our planet's environment. Part of Patagonia's mission statement is "…use business to inspire and implement solutions to the environmental crisis."
Commission
Unknown
Cookie
Unknown
Platform
AvantLink
Datafeed
Yes

Summary
Since 1999, the Novica has been providing consumers with unique products such as jewelry, fashion, home decor, paintings/artwork and gifts. Deeply focused on fair trade artisan relationships, Novica is an "Impact Marketplace" and promotes the importance of happiness stemming from the empowerment that fairly traded product relationships provide. Closely working with artisan communities in places like Central America, South America, Bali, Java, Thailand, India, Mexico and Africa, Novica cuts out the middleman and gives more back direct to artisans and their communities. National Geographic associated.
Commission
4-11%
Cookie
30 days
Platform
Impact
Datafeed
Yes

Summary
Coalatree is an eco-minded outdoor apparel and gear company.  They use recycled materials in a truly innovative way. One of those ways is by collecting used coffee grounds which are then mixed and melted down with recycled plastic bottles to create the fibers that are then woven into a durable fabric that uses sustainable water-less dye. Coalatree offers portable hammocks, outdoor apparel, backpacks, and more.
Commission
10%
Cookie
60 days
Platform
AvantLink
Datafeed
No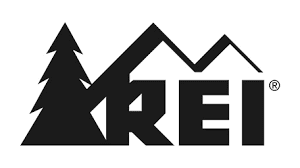 Summary
Recreational Equipment Inc., REI, is a well-known and very popular outpost for all things outdoor, recreational and active lifestyle related. REI supports consumers with continued education videos and online demos fostering a completely interactive experience for best performance achievement. REI sells everything from yoga clothing, active wear, cycling, travel, climbing, snow sports to paddle boards with a large focus on camping and hiking. REI Outlet is a good source for affordable deals, however, their commission rate is much too low (hence why they do not openly share it). REI has its own award-winning brand of products. REI donates millions of dollars to cultivate conservation efforts throughout the US.
Commission
3%
Cookie
Unknown
Platform
AvantLink
Datafeed
Yes
Summary
ThredUp is an up-cycling clothing company that sells and trades lightly used clothing. Top brands and current seasoned clothing, accessories, jewelry and most anything you'd want to find in your wardrobe can be shopped for at ThreadUp. Customers browse a virtual closet to find brand names at up to 90% off. Items are added each and every minute of the day, making ThreadUp a very popular browsing site should you even have clothing and accessories you'd like to trade in or sell. hile their traditional affiliate programs have all closed they do still offer an internal "refer a friend" scheme that earns you $10 in store credit when your friend makes a purchase.

Summary
The Ultimate Green Store has one of the most comprehensive selections of eco-friendly products for everyday living, and provides one of the longest running affiliate programs for a LOHAS brand. With a large and diverse selection of products ranging from kitchen supplies and personal care products to low-flow shower heads and recycled backpacks, along with reasonable prices and free shipping on orders over $50, it's no far stretch that order sizes consistently average near the $200 mark. With a daily updated datafeed, there are a wealth of niche eco-friendly products directly available to promote through Ultimate Green Store.
Commission
10% (two-tier)
Cookie
60 days
Platform
Shareasale (Active since 2009)
Datafeed
Yes

Summary
*Australia traffic only. With a tag line "Feel Good Footwear", Planet Shoes provides customers with Eco, Vegan and a vast selection of Earth Friendly Footwear from top US brand names. Shop the latest designs from Sanuk, Earth Origins, Clarks, Born, Earth, Timberland, Birkenstock, Teva, Dr. Martens and dozens more at discount cost through a generous Rewards Points program. Easy browsing website technology coupled with a transparent, eco-friendly business run by a dedicated, top notch service team, Planet Shoes is a shoes lover's first online shopping destination. A carbonfund.org partner, Planet Shoes offers an offset of the carbon emissions that result from the shipment of your order. From selling eco-minded brands of shoes to its dedication to responsible environmental initiatives, Planet Shoe is worthy of its quality reputation.
Commission
8-12%
Cookie
15 days
Platform
Link Share
Datafeed
Yes
Summary
All-in-one eco-shopping store, Clean Spirited is a great merchant to promote for individual products and product lines, especially for their selection of women's clothing (including yoga clothing), jewelry and home decor items. Also worth mentioning is a "Get the Look" page, which helps buyers achieve specific looks, ranging from Eco Glam to Eco Workout. Clean Spirited has a strong social media presence, and actively managed program with frequent promotions.
Commission
9%
Cookie
30 Days
Platform
Shareasale
Datafeed
Yes
Growing organic cotton requires 60% less water, does not require pesticides, herbicides and synthetic fertilizers, and produces far less CO2 emissions than standard cotton production, thus making organic cotton a highly eco-friendly product. Demand for organic cotton and other eco friendly textiles like bamboo and hemp are at an all-time high, with an increasing number of mainstream retailers now either carrying organic options or exclusively offering eco-friendly apparel lines. Certain brands still use dye and bleaching processes that offset the environmental benefits of growing organic cotton, thus requiring conscious consumers to exercise more due-diligence when vetting apparel clothing brands and retailers. The clothing affiliate programs listed here are available through socially conscious merchants carrying the best in eco-friendly apparel.