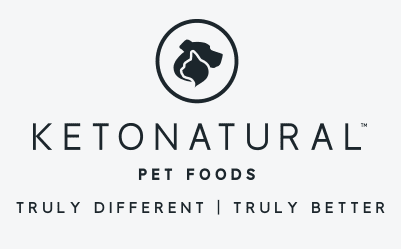 Summary
KetoNatural offers an ultra low-carbohydrate dry dog food called Ketona with about 80% fewer carbs than other dog food. Peer-reviewed studies have linked canine carbohydrate consumption to increased allergies, obesity, diabetes, and even cancer. KetoNatural food addresses weight loss, diabetes prevention, cancer risk mitigation, and glycemic control with nutrition that doesn't rely on "filler-grains".
Commission
12%
Cookie
90 days
Platform
Shareasale
Datafeed
No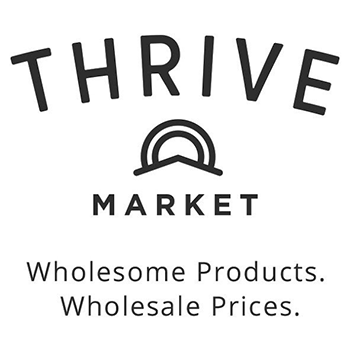 Summary
Focusing on dogs and cats, Thrive Market sells accessories, food (canned and dry), grooming, supplements and treats from brands like Wellness, Nummy-Tum-Tum, Zuke's, Dr. Harvey's, Halo, Organix and more sold between 25-54% off retail cost. Notable products such as hemp collars and non-toxic litter scoops make Thrive Market a stand-out. Each product has specific certification values and standards named clearly within each listing for ease of selection based on customer needs and wants.
Commission
25%
Cookie
90 Days
Platform
CJ
Datafeed
Yes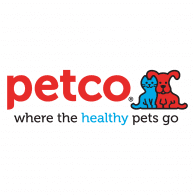 Summary
Petco is the largest internet based pet food and pet supplies dealer on the internet. Offering over 50 premium petfoods for dogs, cats, birds and fish, Petco is a one-stop shop for all pet owners. A Wellness Resource guide offers holistic and homeopathic petcare products for the naturally-minded pet owner. The Petfood Direct affiliate program is hosted with the CJ Affiliate Network by Conservant.
Commission
2%
Cookie
7 Days
Platform
Impact
Datafeed
Yes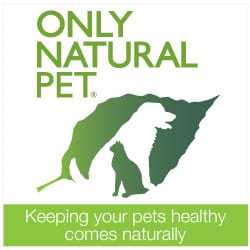 Summary
Only Natural Pet Store is the only online retailer dedicated to providing natural pet supplies, let alone the only store with a thriving affiliate program. And did we mention they are a Certified B Corporation? Probably the only pet store to have this, but when you look at Only Natural Pet's dedication to sustainability and environmental policies, it's easy to see why. Offering a daily updated data feed with 1,000+ products and ongoing promotions (including free shipping), Only Natural Pet Store has maintained a thriving affiliate program since 2004. Earn 6% default commissions and custom deal commissions promoting the largest online retailers of all-natural pet supplies, including natural pet food and holistic medicine.
Commission
6%
Cookie
45 Days
Platform
CJ
Datafeed
Yes

Summary
The Ultimate Green Store has one of the most comprehensive selections of eco-friendly products for everyday living, and provides one of the longest running affiliate programs for a LOHAS brand. With a large and diverse selection of products ranging from kitchen supplies and personal care products to low-flow shower heads and recycled backpacks, along with reasonable prices and free shipping on orders over $50, it's no far stretch that order sizes consistently average near the $200 mark. With a daily updated datafeed, there are a wealth of niche eco-friendly products directly available to promote through Ultimate Green Store.
Commission
10% (two-tier)
Cookie
60 days
Platform
Shareasale (Active since 2009)
Datafeed
Yes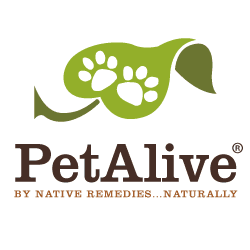 Summary
Pet Alive (by Native Remedies) is the the online leader in all-natural homeopathic remedies for pets. A tremendous niche opportunity for online marketers, the products carried by Pet Alive are of the highest quality, and treat common ailments for dogs and cats, primarily emphasizing urinary, respiratory and immunity health. Flea and tick control, behavioral remedies (Pet Calm), nutritional treats and more can be individually promoted or via combo packs. Promotions and specials always take place, and a well-stocked data feed is available through Impact Radius.
Commission
25%
Cookie
45 Days
Platform
Impact
Datafeed
Yes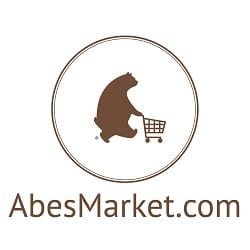 Summary
Abe's Market is a one-of-a-kind natural marketplace bringing together some of the best eco-friendly brands under one roof. Offering a truly comprehensive selection of natural and organic goods, including a fully stocked food pantry, personal care products, baby supplies, natural cleaning products, pet supplies, soy candles and more. Abe's Market is a solid choice for all sorts of affiliate sites, especially datafeed driven shopping site. The Abe's Market affiliate program is actively managed and hosts frequent affiliate-only promotions.
Commission
8%
Cookie
90 Days
Platform
Shareasale (Active since 2012)
Datafeed
Yes
Summary
Green Nest offers a little bit of everything, including great healthy home gifts and gift cards. A great selection of air purifiers, green building products, bedding and baby products are available, as well as hard-to-find low flow shower head filters, natural pest control, cleaning products and the "pet machine" itself (designed to trap pet allergens). A small selection of eco friendly cleaning products are available, including Green Nest's proprietary line of biodegradable all-purpose cleaner and more niche, hard-to-find items like Safe Choice carpet shampoo. They carry a large selection of organic bedding supplies that include everything from organic linens and accessories down to organic mattress toppers and the mattress itself. High quality green rubber mattresses and organic innerspring mattresses and foundations are available via online purchase - equating 10% commissions.
Commission
10%
Cookie
30 Days
Platform
Shareasale
eCommerce benchmarking studies reveal that pet supplies account for 4% of online retail eCommerce – a figure which is forecasted to more than double. Online retail pet supply sales have increased by over 8% in the previous five years alone, and increased demand for natural and organic pet products is helping fuel this growth. In a survey conducted by Packaged Facts, 25% of pet owners are purchasing more pet products online, with 18% having made purchases within the last 7 days, and 25% having made a purchase of pet products online in the last 30 days. An increasing number of holistic pet food brands have also surfaced in the last ten years, accounting for the heightened demand responsible for driving $7.3 Billion in natural pet food sales annualy. Organic and natural pet food is now outperforming all other segments of the pet food industry, and a wide variety of online affiliate marketing opportunities promoting holistic pet supplies are now available.