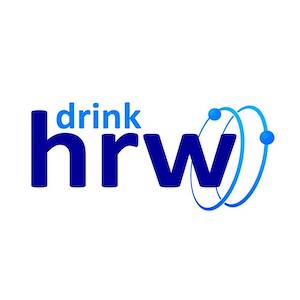 Summary
Drink HRW is a brand of hydrogen water tablets that are designed to help improve health and well-being. The company was founded by Alex Tarnava and Dr. Richard Holland, who were determined to develop a viable delivery system for creating hydrogen-rich water that was safe and effective, while also being affordable and accessible.
In contrast to mechanical hydrogen water generators that cost thousands of dollars Drink HRW hydrogen water tablets use magnesium as a catalyst to create hydrogen microbubbles when added to water, much, in the same way, regular carbonated water consists of carbon dioxide bubbles. Unlike carbon dioxide, hydrogen behaves like a selective antioxidant supporting system-wide homeostasis.
Some of the potential health benefits of hydrogen water that have been observed in clinical trials include:
Balance inflammation: Hydrogen water tablets have been shown to balance the body's inflammatory response, which was observed to improve 18 of the 20 markers of metabolic health like high-blood pressure, and insulin insensitivity.
Support athletic performance: Hydrogen water tablets have been shown to improve athletic performance by increasing cardiorespiratory fitness (VO2 max) and accelerating recovery time.
Improve alertness: Hydrogen water tablets were reported to improve alertness in sleep-deprived participants equally to caffeine without negative side effects in a 2020 study published in the journal Neurophysiology.
Drink HRW also sells a range of targeted, science-baked supplements designed to improve skin texture and quality, fight health-disrupting advanced glycation end products (AGEs), preserve muscle mass with creatine precursors, and boost overall energy levels and athletic performance.
Drink HRW has become very popular among MMA/UFC, Hockey, Football athletes, and Functional Fitness Professionals. If you looking to promote niche, science-backed products with high re-order rates to an audience interested in bio-hacking and health optimization, joining Drink HRW's affiliate program is an excellent choice.
Commission
15%-30%
Cookie
Non-expiring
Platform
Shareasale
Datafeed
Yes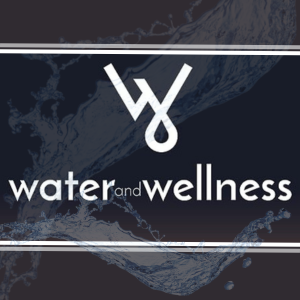 Summary
Water and Wellness sells a curated collection of Aquatru water filtration and remineralization products, as well as health supplements designed to improve overall health. The company was founded in 2006 by a team passionate about providing people with access to clean, healthy water.
Water and Wellness offers a wide range of products, including:
Aquatru Countertop reverse osmosis water systems
Quinton Marine Plasma
Hydrogen-rich water tablets
Active pH Restore Alkalizing Powder
Colostrum
Liquid Liposomal Glutathione, NAD+, and CoQ10
Water and Wellness sells Aquatru advanced countertop reverse osmosis water systems that remove contaminants from water, including lead, chlorine, fluoride, and even PFAFs, the hazardous "forever chemicals". Active H2 Hydrogen rich water tablets have been clinically shown to have systemic beneficial effects due to Hydrogen's ability to behave as a "selective adaptogen" Quinton Marine Plasma is derived from plankton-rich seawater and has been historically observed to provide a number of health benefits, including boosting the immune system and improving athletic performance.
If you are looking to promote products that improve the quality and safety of drinking water, as well as a range of niche, science-focused supplements, Water and Wellness is a great option. They also have a reputation for excellent customer service.
Commission
20%
Cookie
Infinite
Platform
Shareasale
Datafeed
Yes
These biohacking affiliate programs are a fascinating and profitable way to learn about cutting edge science in health and wellness. Biohacking is a term people use to discribe their efforts to optimize thier own health through specfic regimins of diet, exercize, supplementation, treatments and practices.