Summary
Based in Canada, Nuciya is an online retailer of natural and organic cosmetics with a focus on ethics. Nuciya has committed to providing easy access to safe, effective, and cruelty-free products. Shop an extensive selection of makeup, skin care and bath and body provisions from niche brands. Nuciya was created by eco-friendly health and beauty blogger Amber Wikstrom (Amber Karlson). Products are cruelty free, and free of parabens, sulfates, synthetic fragrances, and synthetic dyes.
Commission
6%
Platform
In-House
Datafeed
No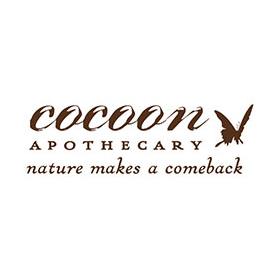 Summary
Based in Canada, Cocoon Apothecary is an artisanal skincare company committed to maintaining the highest standards set forth by the Environmental Workings Group's "Compact for Safe Cosmetics". That means all of their highly praised products are made of organic ingredients, are vegan and cruelty-free, and void of GMO's, petroleum and gluten. They are also packaged in environmentally friendly glass. With a large social media presence, it is clear just how valued Cocoon Apothecary is. Free shipping on orders of $70 or more; Flat-rate shipping specials for US & Canadian customers.
Commission
10%
Cookie
60 days
Platform
Shopify Labs
Datafeed
No
Historically, many Canadian consumers make purchases from the US retail and DTC market, since Canadian retailers have been slower to develop ecommerce channels. However, Canada is a fast-growing market with ecommerce sales and is expected to increase an additional 11% and account for 14.6% of total retail sales in 2023. Canadian mobile sales are expected to reach $34.25 billion in 2023, growing to more than a third of total retail ecommerce sales.
Canada has a strong global reputation as a supplier of high quality functional foods and natural health products, and there is a growing demand in complementary alternative medicine (CAM), spending $10 Billion+ annually. As such, an increasing number of merchants are now operating distribution centers within Canadian borders.