Summary
Eco Flow is a global leader in clean energy portable power stations (PPS) and smart home backup power. Providing whole-home backup and Mobile/Off-grid home power solutions, Eco Flow chargers are packed with some seriously powerful batteries using robust Lithium-ion and Lithium ion-Phosphate (LFP's). Their best-selling DELTA line is powerful enough to run homes, while the RIVER series is the perfect companion for digital nomads when camping or going off-grid.
Making these PPS's even more eco-friendly, all models can be purchased with accompanying mobile solar panel kits built to handle up to 1,600W of solar power input. Eco Flow also offers the world's first integrated, plug-and-play power solutions designed especially for tiny homes and RV's. Offering a range of 4-15 kWh power kits competitively priced for thousand's of dollars, sizeable commissions in the hundred's are attainable with the Eco Flow affiliate program. Trending movements like #VanLife are a ripe demographic to promote this offering to.
An excellent online niche marketing opportunity, clean energy portable power stations are in high demand with consumers seeking emergency backup solutions and off-grid clean energy. Eco Flow is a leader meeting this demand, and offers affiliate partners great earnings potential with a vast collection of superior product not available in brick 'n mortar stores and at competitive pricing with excellent promotions and sales throughout the year.
*Eco Flow operates US, UK, Canadian, Australian and Euro eCommerce properties, all of which can be promoted under their primary affiliate program. One signup for all programs.
Commission
5%
Cookie
30 days
Platform
Shareasale or CJ
Datafeed
Yes

Summary
One of our highest recommended merchants, Tenergy Power has the largest selection of rechargeable batteries, including the most commonly used sizes like AA, AAA, C, D, 9V, as well as laptop batteries, battery packs, digital camera, 2-way radios, Li-ion, Li-Polymer, DC/AC inverting, and much more. Tenergy sells at the lowest price guaranteed directly to consumers, offering a wide assortment of Tenergy brand rechargeable batteries unparalleled in US online retailers. Continual sales, clearance offers and a low free shipping threshold are very attractive incentives to go green with battery power.
Commission
8%
Cookie
60 days
Platform
ShareaSale
Datafeed
Yes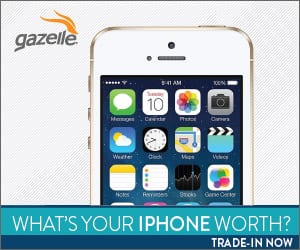 Summary
eWaste is one of the fastest growing forms of waste today, the global volume of which exceeded 57 million metric tons in 2021. Not just a tremendous ally in reducing and minimizing eWaste, Gazelle operates a brilliant business model that has resulted in over 2 million phone and tablets trade-ins and a payout of over $200 million to customers. The Gazelle affiliate program pays a generous 15% commission on trade-in and 5% on purchases of pre-owned merchandise, including iPhones and tablets.
Commission
5-15%
Cookie
60 Days
Platform
Shareasale
Datafeed
Yes

Summary
Taking electronics into the future of energy saving technology, Belkin International has three brands, Belkin, Linksys and WeMo. Belkin products are well regarded for streamlining, while its Linksys brand helped develop wireless connectivity. Belkin's latest brand, WeMo, is essential in delivering custom smart home features.
Belkin delivers a platform to consumers that allows them to manage their electronics, appliances and lighting at home and remotely. Specializing in mobile technology products, entertainment, Apple accessories, lighting and more, Belki's sustainability stamp includes the use of post-consumer recycled materials and plastic-free packaging, while reducing Carbon emmisisons by over 60%.
Commission
4% (default) up to 8%
Cookie
30 days
Platform
Impact
Datafeed
Yes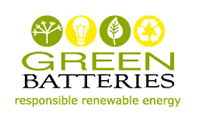 Summary
Green Battery sells eco-friendly, batteries, rechargeable batteries, chargers, solar products, and various accessories. Whether you are looking for a new digital camera battery, laptop battery or most any type of household battery and more, Green Batteries has a 30 Day Money Back Guarantee and further supports its products with a full year warranty. They ship internationally and instill a great customer service scheme. Top brands sold include Energizer, Powerex, Powerpax, Vanson, Universal Power Group, Synergy Digital, HiCapacity among others. Free Shipping over $70.
Commission
7% default (two-tier)
Cookie
120 days
Platform
ShareaSale
Datafeed
Yes
From mobile-automated home electronics devices to solar gadgets, these affiliate programs showcase cutting edge retailers and brands offering energy-saving products.