Summary
Taking electronics into the future of energy saving technology, Belkin International has three brands, Belkin, Linksys and WeMo. Belkin products are well regarded for streamlining, while its Linksys brand helped develop wireless connectivity. Belkin's latest brand, WeMo, is essential in delivering custom smart home features. Belkin delivers a platform to consumers that allows them to manage their electronics, appliances and lighting at home and remotely. Specializing in mobile technology products, entertainment, Apple accessories, lighting and more.
Commission
4% (default) up to 8%
Cookie
30 days
Platform
Impact Radius
Datafeed
Yes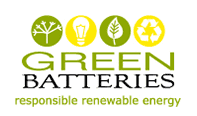 Summary
Green Battery sells eco-friendly, batteries, rechargeable batteries, chargers, solar products, and various accessories. Whether you are looking for a new digital camera battery, laptop battery or most any type of household battery and more, Green Batteries has a 30 Day Money Back Guarantee and further supports its products with a full year warranty. They ship internationally and instill a great customer service scheme. Top brands sold include Energizer, Powerex, Powerpax, Vanson, Universal Power Group, Synergy Digital, HiCapacity among others. Free Shipping over $70.
Commission
7% default (two-tier)
Cookie
120 days
Platform
ShareaSale
Datafeed
Yes

Summary
One of our highest recommended merchants, Tenergy Power has the largest selection of rechargeable batteries including most commonly used sizes such AA, AAA, C, D, 9V, as well as laptop batteries, battery packs, digital camera, 2-way radios, Li-ion, Li-Polymer, DC/AC inverting, and much more. Tenergy sells at the lowest price guaranteed directly to consumers, offering a wide assortment of rechargeable batteries unparalleled in US online retailers. Continual sales, clearance offers and a low free shipping threshold are very attractive incentives to go green with your battery needs.
Commission
15% (two-tier)
Cookie
60 days
Platform
ShareaSale (Since 2005)
Datafeed
Yes
From mobile-automated home electronics devices to solar gadgets, these affiliate programs showcase cutting edge retailers and brands offering energy-saving products.