World Nomads Partner Program

Summary
Deeply connected with Lonely Planet, World Nomads provides travel insurance for independent travelers from more than 150 different countries. Consumers and eco travelers are able to buy, extend and even claim online, with customer service available 24/7, worldwide. A must-have for those who are traveling to eco resorts and off-the map destinations, World Nomads helps to ensure safe travel and is designed by travelers covering everything you need to consider while traveling, including medical provisions, emergency medical, trip cancellation and personal property damage. World Nomads has strong worldwide community ties fostering an extensive scholarship program, and an interactive forum/blog where travelers can share tips, experiences and learn about various travel topics. The World Nomads affiliate partner program is as well-managed as programs get, with dedicated program managers based around the world. This in-house managed program provides the kind of partner console every affiliate dreams of, with an easy-to-use deep link generator, tutorial videos, reporting interface and even success stories from other affiliates. This niche affiliate offering is highly recommended, especially for monetizing content surrounding the growing eco travel industry.
Commission
Up to 10% (possibility to negotiate higher)
Cookie
60 Days
Platform
In-House
Datafeed
No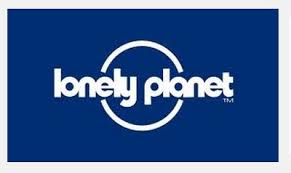 Summary
Lonely Planet has long served the travel industry with some of the most comprehensive and visually attractive travel guides and educational books based on travel worldwide. A 40+ year old brand, Lonely Planet the world's most notable travel publisher, printing more than 120 million books in eleven different languages. Along with guidebooks and eBooks to almost every destination on the planet, Lonely Planet also provides gift and reference titles, an award-winning website and magazine and a range of digital travel products and apps. Lonely Planet also provides travel services such as honeymoon packages, adventure trips, hotels and flights. Lonely Planet offsets all staff and author travel with the carbon offset plan run through Climate Care Org.
Commission
15% (printable books, digital chapters) Travel services are negotiable.
Cookie
30 Days
Platform
Affiliate Window (Americas/Canada, UK and Europe) Commission Junction (Asia Pacific)
Datafeed
Yes

Summary
Balancing economic standards with social and environmental accountability, Better World Auto Club promotes a cleaner environment as well as alternative forms of transportation. Better World Auto Club provides high quality, cost effective and environmentally responsible auto related services such as emergency roadside assistance, travel and car insurance and services such as bicycle roadside assistance (further offsetting carbon). Green America approved, Better World Auto Club donates 1% of its annual revenues to environmental recovery and advocates strongly for a better environment. Offsets all the emissions associated with office operations in Portland. Web hosting is solar-powered. Paper membership materials are recycled from 100% post-consumer waste. Uses eco-friendly ink in all office printers. Even the plastic membership cards handed out to members are 100% recycled and recyclable. Auto emissions are also offset to the greatest standards. The AAA of green roadside assistance and auto emergencies. Innovative bicycle roadside assistance concept (the nation's first).
Wanderlust is a growing trend and these programs showcase off-grid travel destinations and everything the world traveller needs.