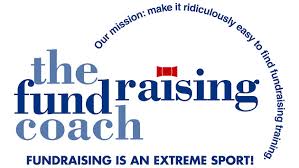 Summary
Teaching organizations the world over how to simply and effectively as for money, Marc A. Pitman is The Fundraising Coach. Garnering the most accolades of any fundraising coach, Marc's website is recognized as a top philanthropic blogs fundraisers need to read. Marc wrote Ask Without Fear. He is the executive director of the cost-effective fundraising training program The Nonprofit Academy, and an Advisory Panel member of Rogare, a sought-after international fundraising brainchild. As well as his book, courses and various training classes and online subscriptions, The Fundraising Coach provides DVDs and a plethora of other useful fundraising training products. Top source for nonprofit fundraising training, executive leadership coaching, nonprofit fundraising articles, nonprofit fundraising tools, nonprofit fundraising training and seminars.
Commission
40%
Datafeed
No

Summary
Think Pink Ribbon is the perfect example of activism meeting business. Supporting the research of breast cancer, Think Pink Ribbon is an online store offering breast cancer awareness products, ranging from hats and t-shirts to jewelry and coffee mugs. All items are branded with the iconic pink ribbon (sometimes with an inspirational phrase), and 5% of all proceeds are donated to the Breast Cancer Research Foundation. This is certainly one affiliate program worth promoting. Affiliates earn 15% on tier 1 and 3% on tier 2 referred sales.

Summary
Membership with Green America, which includes a free copy of the National Green Pages (directory of Green America approved businesses), the Green American bi-monthly newsletter and the Guide to Socially Responsible Investing, as well as free membership to Green Festivals, costs an unbelievable low $20. A tremendous value for the money, a membership also goes to supporting one of the largest and oldest non-profits committed to raising awareness of sustainability, fair trade and eco friendly business practices. For each new membership referral, affiliates earn a $5 Cost Per Sale (equating to 25%).
Online fundraising tools are in high demand with non-profit organizations and are a niche online affiliate marketing opportunity for affiliate publishers working in the non-profit world or providing digital commerce resources.