Summary
Accompany's mission is to provide fair-trade, artisan-crafted, and ethically responsible clothing and lifestyle items. Their goals and standards are to support indigenous people, provide a better alternative to unsafe factory work, protect cultural traditions, support local communities  without disrupting thier way-of-life. Accompany's unique clothing, accesories, and home-goods, also serve as excellent gifts.
Commission
10%
Cookie
30 days
Platform
Shareasale
Datafeed
Yes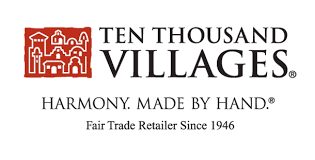 Summary
Ten Thousand Villages is an online marketplace with fair trade products from all over the world. Their focus is on ethical business practices, sustainability, and community reinvestment. Ten Thousand Villages offer hand-made and naturally crafted home decor, apparel, and jewelry items.  Every Ten Thousand Villages purchase improves the lives of makers and their communities by supporting sustainable local craftmanship in exchange for stable living wages.
Commission
12%
Cookie
30 Days
Platform
ShareaSale
Datafeed
Yes

Summary
A more niche affiliate program that ticks a lot of ethical boxes off for the green minded affiliate, Darn Good Yarn supporting women's economic empowerment, fair trade practices, and principles of environmental sustainability, Darn Good Yarn offers a wide range of reclaimed and sustainable fibers, cloths and yarn. Knitting enthusiasts, crocheters, and others that enjoy various form of crafting have access to hard to find special items. Attractive to the affiliate marketing platform, Darn Good Yarn fully supports ethical consumerism at affordable cost with continual discounts and sales while flowing new and exciting products on a regular basis. There's a popular $10 Yarn of the Month club, accessories for knitting and a great wealth of inspiration for many forms of knitting and crafting at this easy to use, modern website. High conversion due to popularity of this product (as it is very hard to find offline).
Commission
10%
Cookie
30 days
Platform
Shareasale
Datafeed
Yes

Summary
For more than a decade, Viva Terra has been providing eco-friendly furniture and home decor products from all over the world. Viva Terra sells a wide variety of products made from natural, recycled and earth-conscious materials. Fostering global inspiration, Viva Terra covers home furnishings from inside to the garden, gifts, fair trade, bedding, kitchenware and more.
Commission
2-10%
Cookie
20 days
Platform
Link Share
Datafeed
Yes

Summary
Since 1999, the Novica has been providing consumers with unique products such as jewelry, fashion, home decor, paintings/artwork and gifts. Deeply focused on fair trade artisan relationships, Novica is an "Impact Marketplace" and promotes the importance of happiness stemming from the empowerment that fairly traded product relationships provide. Closely working with artisan communities in places like Central America, South America, Bali, Java, Thailand, India, Mexico and Africa, Novica cuts out the middleman and gives more back direct to artisans and their communities. National Geographic associated.
Commission
4-11%
Cookie
30 days
Platform
Impact
Datafeed
Yes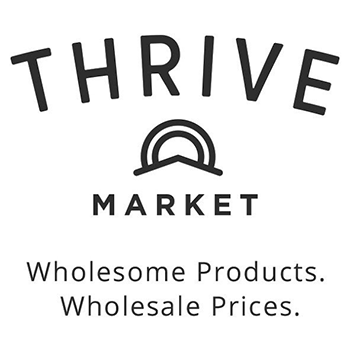 Summary
Often described as Whole Foods but at wholesale prices, Thrive Market is, unquestionably, a thriving marketplace and the first socially conscious online store of its kind. Offering annual memberships that provide access to over 2,500 of the highest quality food, supplements, personal care and non-toxic/sustainable everyday living products, Thrive gives a low-income family a free membership for every new signup. A truly admirable and brilliant business model, Thrive pays a generous 25% commission on signups and (for the time being), provides purchase incentives (including a free month trial) and hosts a monthly $10,000 shopping spree giveaway for affiliates.
There is no other online store in more directory categories at Green Affiliate Programs, than Thrive Market. In addition to the large selection of food (which can be sorted by Vegan, Paleo, Raw, Gluten-free), there are countless health products, everyday home living products, baby products, yoga supplies, homeopathic remedies, and just about anything you can think of that is healthy and sustainable.
Commission
25%
Cookie
90 days
Platform
CJ
Datafeed
Yes

Summary
Wild Dill features organic, natural, fair trade clothing, toys and bedding for little ones. Shop top children's brands such as Green Toys, Babysoy, Under the Nile, Sprig Toys, Maple Landmark, Uncle Goose, Speesees, Kate Quinn Organics, Plan Toys, Cotton Monkey, Global Green Pals, MiYim and others. Wild Dill is Green America certified and a strong supporter of the non-profit organization The Fruit Tree Planting Foundation, targeting the environment, providing nutritious food outlets for wild and rescued animals, while also striving to improve human health by providding delicious, fresh, locally grown raw fruits and vegetables into the lives of everyone.
Commission
10%
Cookie
15 Days
Platform
ShareaSale
Datafeed
Yes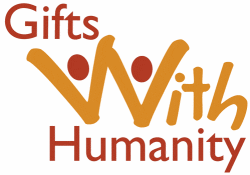 Summary
Emphasizing Fair Trade sales for Africa based artisans, Gifts With Humanity carries one of the most diverse and comprehensive selections of Fair Trade gifts online and artisan handicrafts from producers in Africa, South America and Asia. Information is available on all the producers/artisans (nearly fifty total), along with their specialty made products, which include home decor, clothing, jewelry, baby toys, shea soap and specialty gift items like musical instruments and more. Gifts With Humanity is a member of the Fair Trade Federation and World Fair Trade Organization.
Commission
15% (two tier)
Cookie
60 days
Platform
Shareasale; Active Since 2009
Datafeed
Yes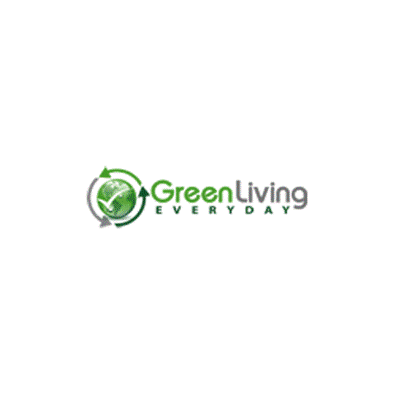 Summary
GreenLivingEveryday is a drop-shipping eco superstore offering a little bit of everything that is green and eco-friendly. The website UX is best suited to datafeed affiliates, who are encouraged to dig deep in GreenLivingEverday's website, as there is a comprehensive selection of niche products ranging from bamboo toys and solar panels to electric lawn mowers and fair trade gift items. Many items here simply cannot be found at other green super stores.
Commission
7%
Cookie
60 Days
Platform
Shareasale
Datafeed
No

Summary
If you're looking for eco handbags that convert into affiliate sales, we can hardly think of a better merchant than Fair Trade Federation member, Earth Divas. Their collection of reasonably priced eco-handbags are hand made by women's co-op's in Nepal, Columbia and Thailand, and include a large selection of handbags, purses, backpacks, scarves and hats. Made from recycled and organic fabrics like hemp, silk and cotton, all of Earth Divas handbags are stylish and brimming with color.
Commission
15% (with incentives)
Cookie
90 Days
Platform
Shareasale
Datafeed
Yes

Summary
Global Exchange Store pays 10% commission on all Fair Trade Certified merchandise, which includes everything from jewelry and gift baskets to clothing and personal care products. In terms of ethical affiliate marketing, Global Exchange is the epitome of the world-friendly business that can be done via the internet.
Offering nothing but Fair-trade certified goods, Global Exchange's Fairtrade Online Store is the place to go for great tasting, sustainable chocolate available online. Making excellent gifts, the chocolate here is marketed and packaged with this end in mind. Managed through ShareaSale, the affiliate program pays 10% commissions. Other than chocolate, no other product is more sustainable when its Fairtrade certified than coffee and tea. Global Exchange knows this all too well, and carries it's own line of fairtrade, organic tea and coffee.
Social activism affiliate programs serve as platforms to promote social and environmental causes and socially conscious businesses, such as those committed to fair trade practices. Born from the fair trade social movement, fair trade certified product sales grew by 15% and garnered over $5.5 billion in 2015 according to Fair Trade International statistics. Several social activism affiliate offerings are now available for the online marketer seeking to make a direct positive impact on humanitarian and environmental causes. Top online sellers available through fair trade affiliate programs include fair trade clothing/accessories, gifts, chocolate and coffee. Target audience includes cause-shoppers and millennials.