20 Top Rated Affiliate Programs
The featured top affiliate programs immediately below are a combination of high-tier performance programs that have demonstrated impressive results for affiliate marketers as well as merchant programs managed and catered to by the Green Affiliate Programs Network. The factors we look for in deciding ratings of the top affiliate programs listed below include at a minimum: Having a proven track record returning high conversion rates, offering higher-than-average commission rates in their vertical (including two-tier), longer than average tracking gaps, having operated a successful in-house affiliate program that has been active for at least one year or has demonstrated impressive results within one year if hosted at a top affiliate program network, such as Shareasale or Conversant by CJ.
Product & Program Summary
Amoils offers one of the most comprehensive selections of proprietary essential oil blends for treating common ailments, ranging from migraine headaches to hemorrhoids. Many of the conditions targeted by Amoils natural healing oils (all of which are made in the USA) are frequently sought out on the Web, resulting in a high conversion potential for affiliates. The Amoils website provides excellent UX, is optimized on mobile devices, and incentivizes customers with sale items, promotions and free shipping specials. Having sold over 750,000 products since 2001, Amoils is an outstanding niche merchant worth promoting. Commissions start at a very generous 25%.
Commission
25%
Tracking Gap
60 days
Platform
Shareasale; Active since 2010
Datafeed
Yes
Pro's
Outstanding Conversions; Higher-than-average commission rate; Highly targeted banner marketing; Ongoing promotions and customer incentives
Con's
None we can think of.
Product & Program Summary
eWaste is one of the fastest growing forms of waste today, the global volume of which is expected to exceed 93 billion tons in 2016. Not just a tremendous ally in reducing and minimizing eWaste, Gazelle operates a brilliant business model that has resulted in over 2 million phone and tablets trade-ins and a payout of over $200 million to customers. The Gazelle affiliate program pays a generous 15% commission on trade-in and 5% on purchases of pre-owned merchandise, including iPhones and tablets.
Commission
5-15%
Tracking Gap
60 Days
Platform
Shareasale (Launched 2013)
Datafeed
Yes
Pro's
High online demand; Ongoing promotional discounts; AOV exceeds $100; Updated data feed of pre-owned merchandise
Con's
None we can think of.
Product & Program Summary
Art of Tea is our topmost recommended online merchant for top-quality, USDA Organic Certified teas. Offering one of the largest selections of organic, FairTrade approved tea, Art of Tea is also one of the best eco-friendly tea importers we've come across. Art of Tea runs its business by a strict set of sustainable practices - so much so, they are an exemplary Green America Approved business. Master organic loose leaf tea blends or the highest quality from around the world, including Matcha-powdered green tea can be found at Art of Tea.
Commission
10%
Tracking Gap
90 Days
Platform
Shareasale (Since 2009)
Datafeed
Yes
Pro's
Updated datafeed with over 300 items; Outstanding selection of top-quality USDA organic teas; Free shipping on orders of $50 or more
Con's
None we can think of.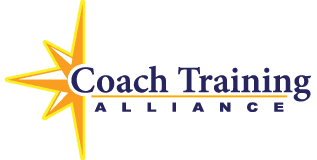 Product & Program Summary
Coach Training Alliance is a leader in online coaching certifications, having helped launch the careers of over 10,000 coaches since 2001. This is one of the only affiliate offerings of International Coach Federation (IFC) approved training, which is in high demand. CTA's best-selling Online Coaching Accelerator serves as an excellent entry offering, selling for $300 and returning 15% commission. $15 bonus available within 30 days of signing up.
Commission
15%
Tracking Gap
90 Days
Platform
Shareasale (Active in 2016)
Datafeed
No
Pro's
Highly in-demand, reputable coach training resource; Outstanding sales funnel with free class point-of-entry; Generous commissions
Con's
None we can think of.
Product & Program Summary
BuddhaGroove is the first and longest running online retail store dedicated to nurturing the mindfulness lifestyle. Providing a diverse range of products, including meditation supplies, jewelry, home decor, art and clothing, BuddhaGroove's store philosophy is to serve shopper's Spiritual, Inspirational and Natural Wellness needs. With a large, continually updated product line with datafeed, 3,400 5-Star reviews from happy customers and a generous loyalty program, Buddha Groove stands out from its competitors.
Commission
10-20%
Tracking Gap
30 Days
Platform
Shareasale (Since 2009)
Datafeed
Yes
Pro's
Everyday Free Shipping ● 1,600+ product datafeed ● Loyal customer base ● $25 Signup Bonus ● Tiered Commission
Con's
None that we can think of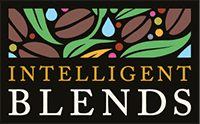 Product & Program Summary
Shop Blends is the retail portal for Intelligent Blend's innovative recyclable single serve beverage pods. Shop Blends offers a deliciously wide variety of expertly crafted coffee, tea, espresso, cocoa and cider blends for as low as 36 cents a cup. Customers of Shop Blends enjoy their favorite selection of convenient single-serve beverage pods shipped for free, directly to their door. And when they are done enjoying their crave-worthy cup of joe, the conscientious Shop Blends consumer is able to toss their used pods directly into their recycling bin. Unlike many other beverage pod producers, Intelligent Blends makes a point of offering a selection of organic and fair trade options, all of which can be recycled after use. This reflects their commitment to providing small artisan producers access to the growing single serve beverage market, without having to sacrifice their values or quality. Shop Blends provides pods which are compatible with Keurig, Keurig 2.0, and Nespresso Original machines. They also provide advanced Universal Single Serve Brewers, allowing you to brew any beverage, from any company, that your heart desires. Shop Blends provides superior beverage blends at affordable prices with sustainable means: That's intelligent.
Commission
10% intro
Tracking Gap
45 Days
Platform
Impact Radius / Shareasale
Datafeed
Yes
Pro's
High converting discount offers and exclusives
Excellent range of FAIR TRADE and ORGANIC beverages
RECYCLABLE pods that produce 43% less greenhouse gasses than other pods
FREE SHIPPING. Always.
MADE in USA.
100% Satisfaction Guarantee
Con's
None

Product & Program Summary
Honey Colony is a one-of-a-kind, online wellness shop that operates in similar fashion to health store co-ops. Empowering people to be their own best health advocate, Honey Colony holds very high standards for it's product offering. Hand-selected brands and niche products, which include supplements, superfoods, natural antibiotics, personal care products, gift sets, popular niche items like CBD extract (Cannabidiol), and of course, bee products make up the offering here. Honey Colony prides itself on never compromising excellence for profit, and has developed a very large and loyal following as a result. Active on social media, Honey Colony is proactive about giving it's community the opportunity to "cross-pollinate" by submitting guests articles and participating in their active affiliate program. Green Affiliates highly recommends this program.
Commission
10%
Tracking Gap
365 Days
Platform
Shareasale (Launched 2014)
Datafeed
Yes
Pro's
Top-quality product selection
High-converting niche wellness products
Loyal customer base with active social media following
Outstanding content output
Con's
None we can think of.
Product & Program Summary
So Well is a holistic health and wellness store specializing in fair trade, Himalayan salt lamp crystal air ionizers, salt therapy/detox products, and a variety of everyday living and wellness products, including organic personal care items, vegan skincare, mineral makeup, natural pet supplies, eco friendly cleaners and the So Gourmet line of Himalayan salt and sweet treats. Solay's top-converting item, is their unique collection of rare, fair-trade Himalayan salt lamps, which are highly popular with proponents of alternative and complementary medicine and spa therapy. Compared to other salt lamps on the market, So Well provides the highest quality and largest selection.$15 bonus available within 30 days of signing up.
Commission
11%
Tracking Gap
90 Days
Platform
Shareasale (Active since 2008)
Datafeed
Yes
Pro's
Solay's salt lamp is a highly marketable, niche item with proven conversions. There are many styles/sizes to choose from, and additional products ideal for upselling.
Con's
None we can think of.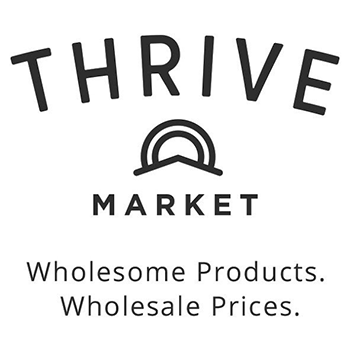 Product & Program Summary
Often described as Whole Foods but at wholesale prices, Thrive Market is, unquestionably, a thriving marketplace and the first socially conscious online store of its kind. Offering annual memberships that provide access to over 2,500 of the highest quality food, supplements, personal care and non-toxic/sustainable everyday living products, Thrive gives a low-income family a free membership for every new signup. A truly admirable and brilliant business model, Thrive pays a generous 25% commission on signups and (for the time being), provides purchase incentives (including a free month trial) and hosts a monthly $10,000 shopping spree giveaway for affiliates. There is no other online store in more directory categories at Green Affiliate Programs, than Thrive Market. In addition to the large selection of food (which can be sorted by Vegan, Paleo, Raw, Gluten-free), there are countless health products, everyday home living products, baby products, yoga supplies, homeopathic remedies, and just about anything you can think of that is healthy and sustainable.
Commission
25%
Tracking Gap
90 days
Platform
CJ
Datafeed
Yes
Pro's
High converting, in-demand offering
Generous payout model
Large and active social presence
Massive product cross-promotion opportunity
Ongoing customer and affiliate incentives
Social welfare component
Con's
None identified
Product & Program Summary
One of our highest recommended merchants, All Battery has the largest selection of rechargeable batteries including most commonly used sizes such AA, AAA, C, D, 9V, as well as laptop batteries, battery packs, digital camera, 2-way radios, Li-ion, Li-Polymer, DC/AC inverting, and much more. All-Battery.com sells at the LOWEST PRICE GUARANTEED directly to consumers. Whether you are looking to buy easy to find or hard to find rarities, All Battery has the assortment unparalleled in the US. Continual sales ad clearance offers and a low free shipping threshold are very attractive incentives to go green with your battery needs.
Commission
15% (two-tier)
Tracking Gap
60 days
Platform
ShareaSale (Since 2005)
Datafeed
Yes
Pro's
High converting product for online sales. Two-tier. Datafeed includes more than a thousand items. Earn 2 cents per click. Program in place since 2005.
Con's
None that we can think of.
Product & Program Summary
YogaDownload is the premiere destination for downloads and instant-play online yoga classes. Offering a huge library of yoga, pilates and meditation classes, this is one of the best converting digital products within the ShareaSale network. It is also one of the only affiliate programs on the Web with an online yoga certification offering ($180 commission value). YogaDownload offers both ala carte classes and weekly/monthly/yearly subscriptions, paying out generously via a two-tier program. Affiliates earn 12% on tier 1 commissions and $5 bounty affiliate referrals. Management is provided by Green Affiliate Programs, with a large collection of professionally designed banners available to aid with conversions. $15 bonus available within 30 days of signing up.
Commission
12%
Tracking Gap
60 days
Platform
Shareasale (Launched 2011)
Datafeed
No
Pro's
In-demand digital product with video creatives and exceptional conversion rate; Outstanding credibility factor being one of the original online destination for yoga class downloads; Ongoing promotions and exclusive voucher discounts.
Con's
None we can think of.
Product & Program Summary
One of the leading online suppliers of yoga equipment, clothing and supplies since 1999, YogaDirect is a top choice with yoga practitioners worldwide. A 100% Money Back Guarantee and Guaranteed Low Price policy result in high EPC rates above $50 and average order sizes exceeding $100. Whether you're a yoga shopper, LOHAS affiliate or both, YogaDirect is the place to go for what amounts to be the largest and most affordably priced collection of yoga supplies on the internet. Hosted through ShareaSale, affiliates will find a great selection of promotion tools, including a frequently updated deals database and datafeed with over 1,400 items.
Commission
10%
Tracking Gap
30 Days
Platform
Shareasale (Launched 2007)
Datafeed
Yes
Pro's
Longstanding, reliable merchant offering massive datafeed available through PopShops and Golden Can; Ongoing promotions and deals with availability at FMTC; PPC friendly (will provide extensive keyword list upon request)
Con's
NEXUS State limitations

Product & Program Summary
Solar Sphere is one of the few online affiliate programs offering commissions on home solar panel kits. Using an up-sell sales pipeline (and complementary banners), a great selection of both off-grid kits and DIY home solar power kits is available (over 1,000 kits) from this Colorado-based company in business since 1998. Earn 10% commission on one of the most sought after energy saving products in the world.  Tax incentives and energy savings are major selling points for this product offering.
Commission
10% ($5/Lead)
Tracking Gap
120 Days
Platform
Shareasale
Datafeed
No
Pro's
Lead referrals and commission structure;  Up-sell sales pipeline;  In-demand product with high price point, tax incentives and measurable ROI;  Large selection of solar panel kits;
Con's
NOT on Auto-deposit. As such, program has consistently gone offline for long durations of time; Affiliates advised to only promote via one-off campaigns and to ensure uptime from merchant before affiliating.

Product & Program Summary
The Energy Audit Institute is the online leader in online home study energy auditor certifications, offering a long-running affiliate program with 30% commission. Providing both home and commercial energy auditor certifications, EAI's courses are accredited by the Energy Efficiency Association and provide comprehensive training at a reasonable cost. With increasing demands for energy audits and a shortage of auditors, now is a prime time to promote EAI and earn 30% commission.
Commission
30%
Tracking Gap
90 Days
Platform
In-House (1Shopping Cart)
Datafeed
No
Pro's
Outstanding, in-demand niche opportunity; Energy auditors in demand
Online-only offering
Strong branding and credibility
Con's
None we can think of.