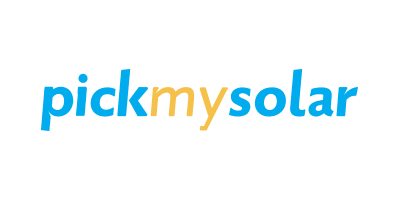 Pick My Solar has fast become one of the most reliable and innovative online solar marketplaces in operation today. Driven by the mission to empower communities to adopt sustainable technologies by providing transparency and choice, Pick My Solar is setting the bar for the B2C solar industry.
A Portfolio Company from the Los Angeles Cleantech Incubator (LACI), Pick My Solar was founded in 2013 by two social entrepreneurs who observed early on that the process of shifting to solar power was far too confusing and difficult for homeowners to navigate. Uncertain and confused about tax incentives and financing options, while being overwhelmed with an aggressive bidding process, many homeowners backed out of going solar.
Recognizing the need for better transparency and guidance throughout the solar sales process, Pick My Solar was formed in 2013, and has since branched out from California, helping provide thousands of homeowners in Washington, New Jersey, Connecticut and New York with solar energy. In late 2017, Pick My Solar became the official solar marketplace for New York State's largest utility, Coned.
Pick My Solar helps homeowners save 20% on energy costs by using a competitive bidding platform to compare dozens of vetted solar companies, tax rebates and incentives. Additionally, Pick My Solar curates the top 6-8 bids, advises and educates homeowners on best practice options, provides remote site analysis/design, 3D-modeled simulations, financing options and even drafts a final agreement.
Affiliate Program Details
What this all amounts to for affiliate marketers seeking out a reliable and transparent solar offer is an exceptional CPC and conversion rate. Select partners approved for the program will be given a custom landing page (see example here), with backend access to view traffic/conversion reports via Pick My Solar's in-house platform.
The Pick My Solar affiliate program is structured to provide commission on both interest leads and confirmed projects on a multi-tiered basis, providing increasing payouts with referral activity.
Tier One
$0 per confirmed interest


$100 per confirmed project

Tier Two
$125 per confirmed project


$3 per confirmed interest

Tier Three
$160 per confirmed project


$5 per confirmed interest

Tier Four
$200 per confirmed project


$7 per confirmed interest
Expected Commission (based on 1,000 clicks on-site conversion rate):
Level 1: $100-$1,900
Level 2: $60-$222 for lead interests; $2,500-$9,250 for confirmed projects
Level 3: $375-$995 for lead interests; $12,000-$31,840 for confirmed projects
Level 4: $1,400+ for lead interests; $40,000+ for confirmed projects
Click one of the program categories to browse.